Books carry a whole world within them. Books, like people, have personality. Reading a good book is like making a new friend - understanding their journey, and experiencing a different view of the world. Whether you like fiction, self-help, or maybe just bedtime stories with the little one, make sure you curl up with your paper-friend today.
There are many studies that books can actually alter our brains. If you don't believe us, read this article by Inc. This is what a good book can do to your brain.
Science aside, we love reading for many, many reasons. They are summed up below in quotes and images by some of the most famous and influential people. We hope you love this curation and pick up a book right after you finish reading this post :)
To find words for what we already know

These words hit right home. With all that's going on in the world right now, books offer solace. Whether you are feeling low or need some inspiration (something we are all struggling with the current pandemic), a good read can lift your spirits and help you process life with patience.
Books get through to us
We can all admit to being a part of "reading challenges" or "reading marathons". While this could prove helpful in inculcating reading every day, it is only when we are mindful about the books we read and respect their message, do they get through us and make a difference.
We can travel without taking a step
Reading a book is like taking a journey. We can explore another universe, see it through someone else's eyes, and live in the pages of a book. They offer insights about various facets of life, without us having to move.
They teach us to be better
Books teach us more about the way of life than anything else ever does. They help build our intellect and sharpen our skills. Every knowledgeable person is an outcome of reading over the years.
They have the power to change the world
Malala brings forth a poignant fact. When empowered with an opportunity to learn, a child can change the world in ways more than one. Research has shown that children who develop a habit of reading with their parents have higher cognitive strength and creativity as they grow up.
They offer a lifeline
No one "likes" to breathe. It's something we do involuntarily because, well, life demands it. A moment of suffocation brings out how crucial it is to keep breathing. In the same way, the moment we realize that we are passing by great stories do we pay heed to books. Don't let this be you, pick up a book today and dive right in.
Reading is a lifelong love affair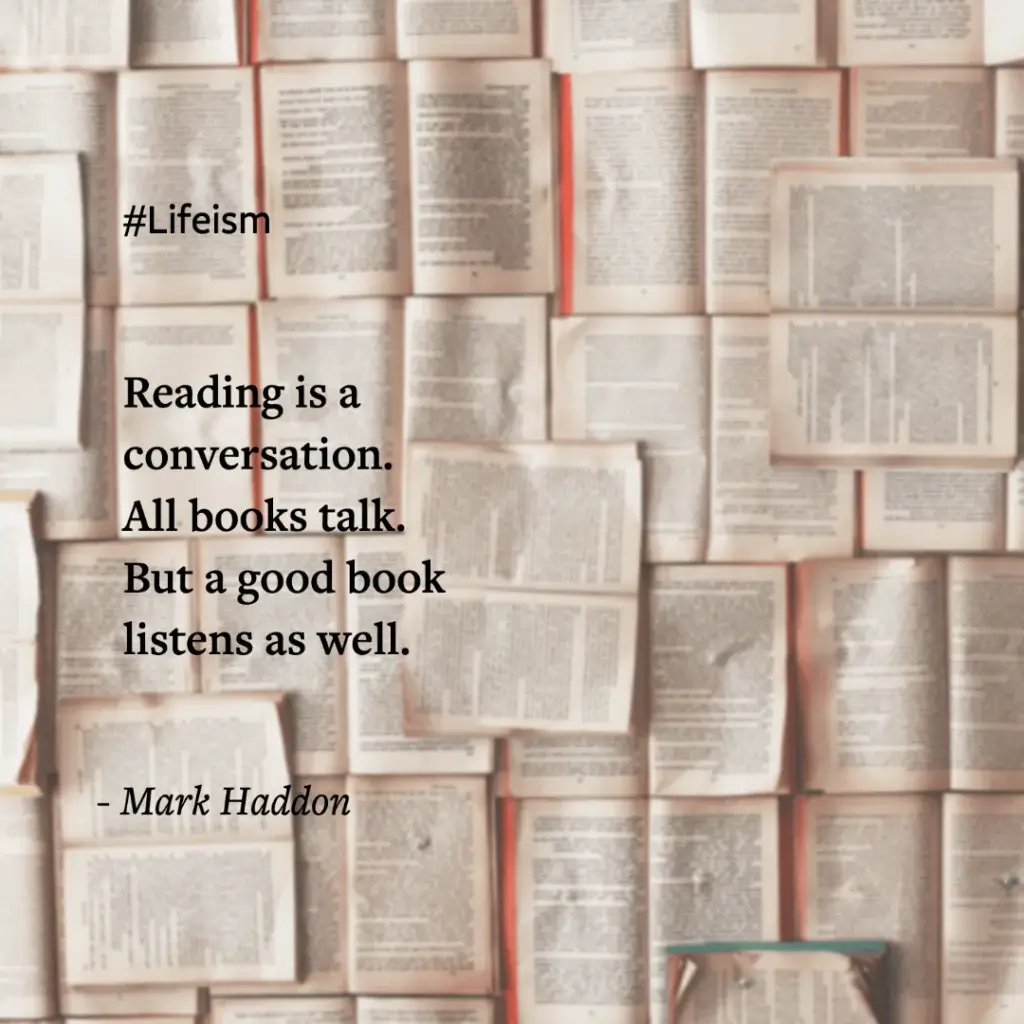 Books don't judge you for your past, books listen. They listen when you are troubled and provide comfort by whisking you away from reality, albeit for a few moments.
Reading makes you who you are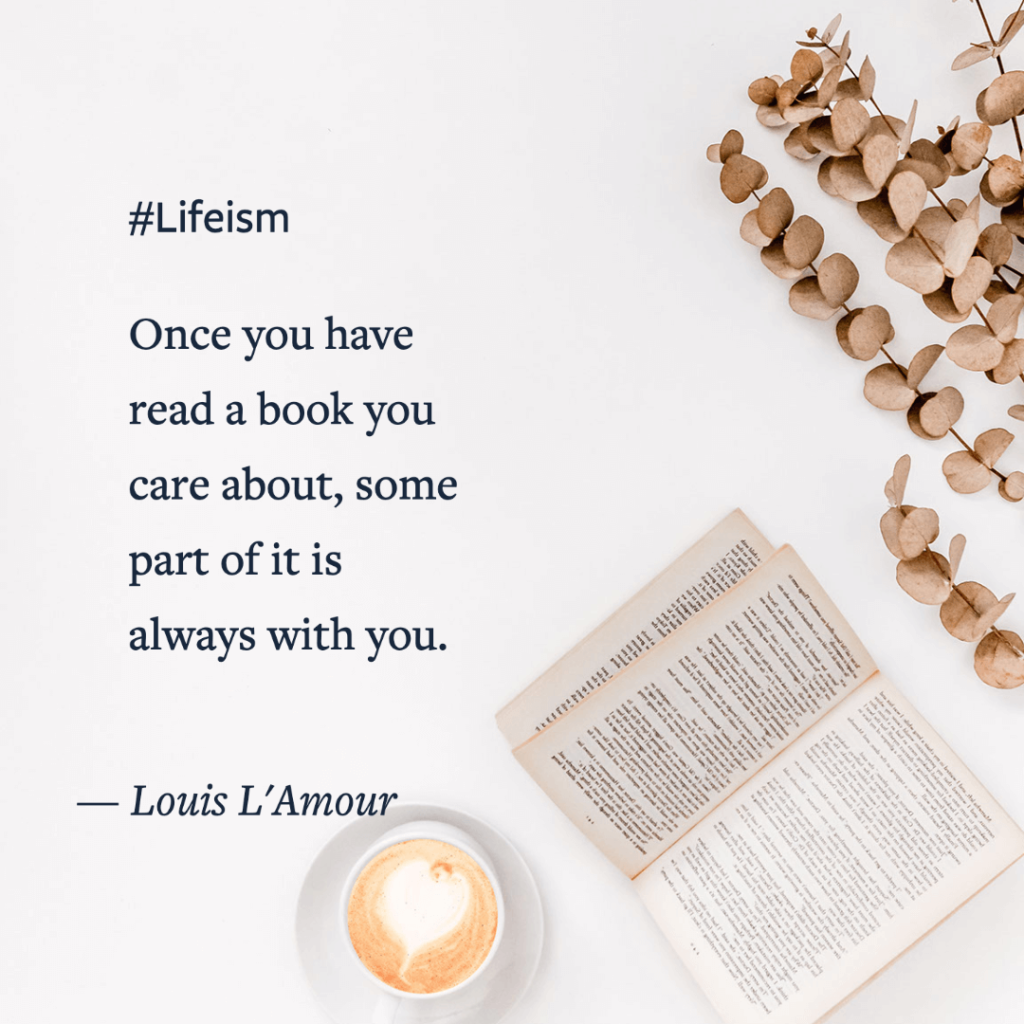 That is the magic of a great book. It stays with you long after you've finished reading it, sometimes inspiring you, uplifting you, and even making you question your beliefs to make you grow and widen your perspective.
With books, you can be lifelong friends
We've all experienced this, right? Every time we finish a b
ook and come back to the humdrum of reality, it feels like we've lost a dear friend, who has been on a journey with us, sharing and caring for us all along.
Books expand our imagination
Today, try spending time reading a book in the time instead of binging the tenth rerun of your favorite show- it will change you.
Reading helps us create a vision for our lives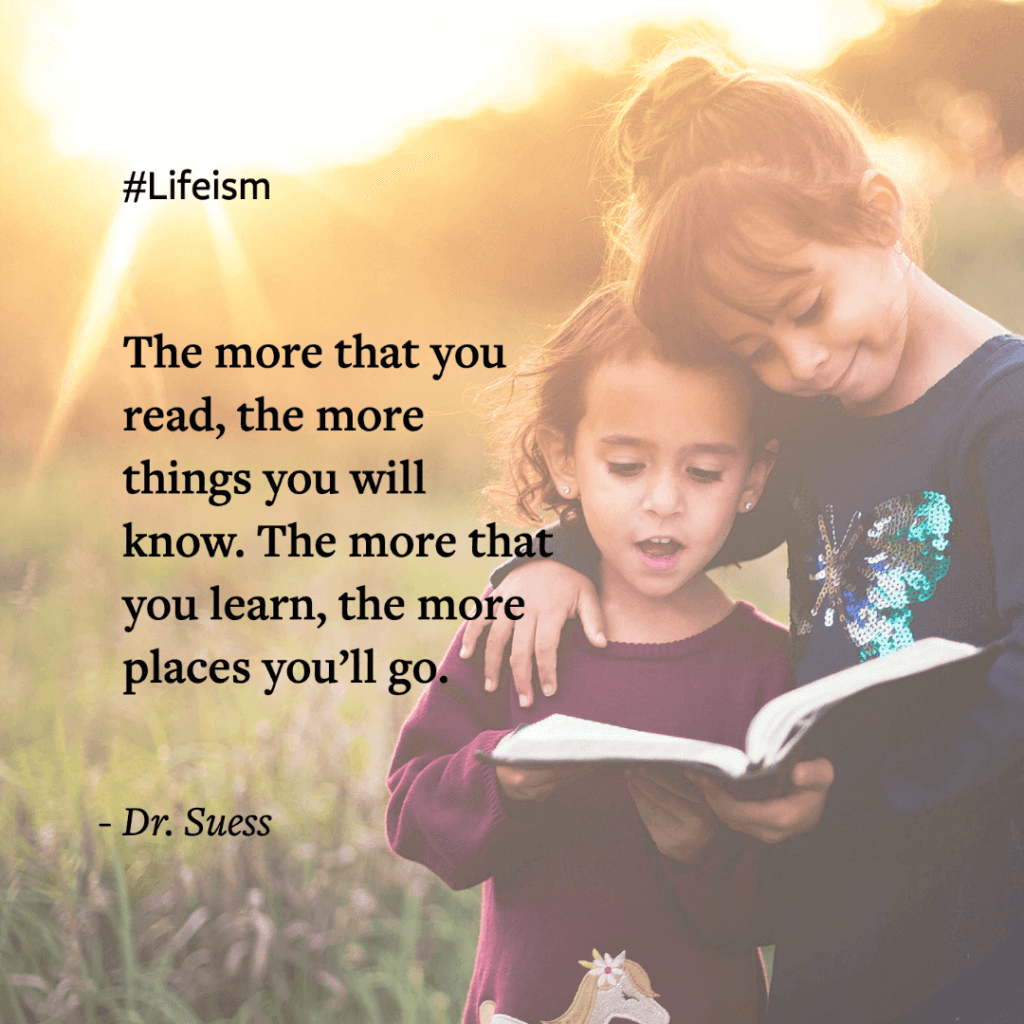 Books are such a treasure of knowledge. They carry in them the depths of wisdom. Seek to spend time with books and they will never disappoint.
They help us rise above the ordinary
We are all born the same. What matters is how we choose to fill up our time. Those who spend time reading experience amazing things. Books prepare them for all the marvelous opportunities life has to offer.
It helps us lead many lives in one lifetime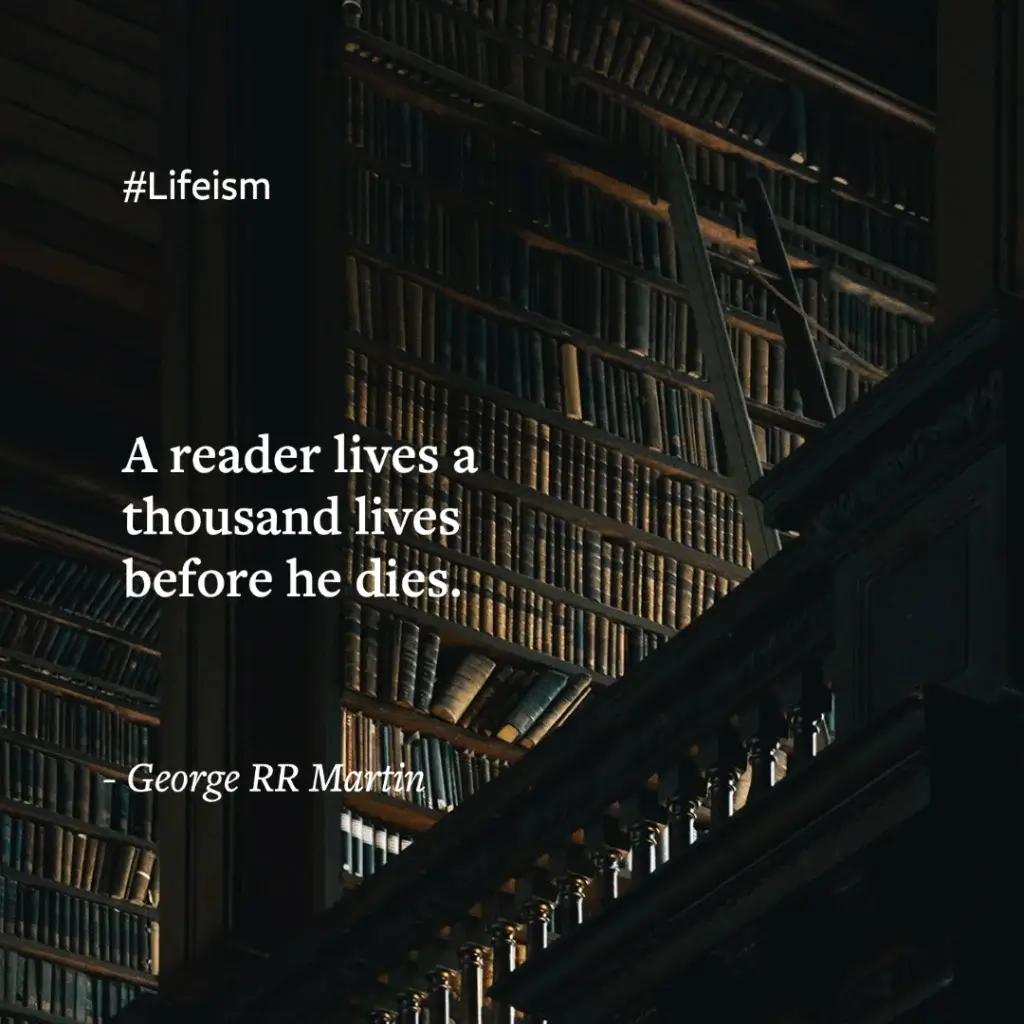 You live, breathe, and die a thousand lives when you read a book. You fight demons, find your soulmate, learn new things, discover yourself- just through the bounds of a book. All in just one lifetime. Reading fulfills us in ways words cannot define.
We can talk to people from another century
A book has its own character, just like all of us do. And that's because the writer imparts a part of his own personality to his work. You can feel their thoughts and emotions when you read their book. It is an intimate reflection of their thought process. Isn't that intriguing?
Reading takes us on unbelievable and unforgettable journeys
A good book has the power to transport you to your imagination. They can steal you away from the humdrums of reality. A good read is a journey through words.
Reading helps us dream big
Books are the best way to travel. All you have to do is immerse yourself in one and let your imagination take over. Reading can help us expand our visions, dream bigger, and make our lives better. In many ways, reading enriches our dreams,
Reading brings magic to our lives
JK Rowling, writer of the Harry Potter series is right of course. She always is. But this is not just a matter of belief. This is true even scientifically. When you read a book, it changes the circuits of your brain. This is what scientists are calling neuroplasticity.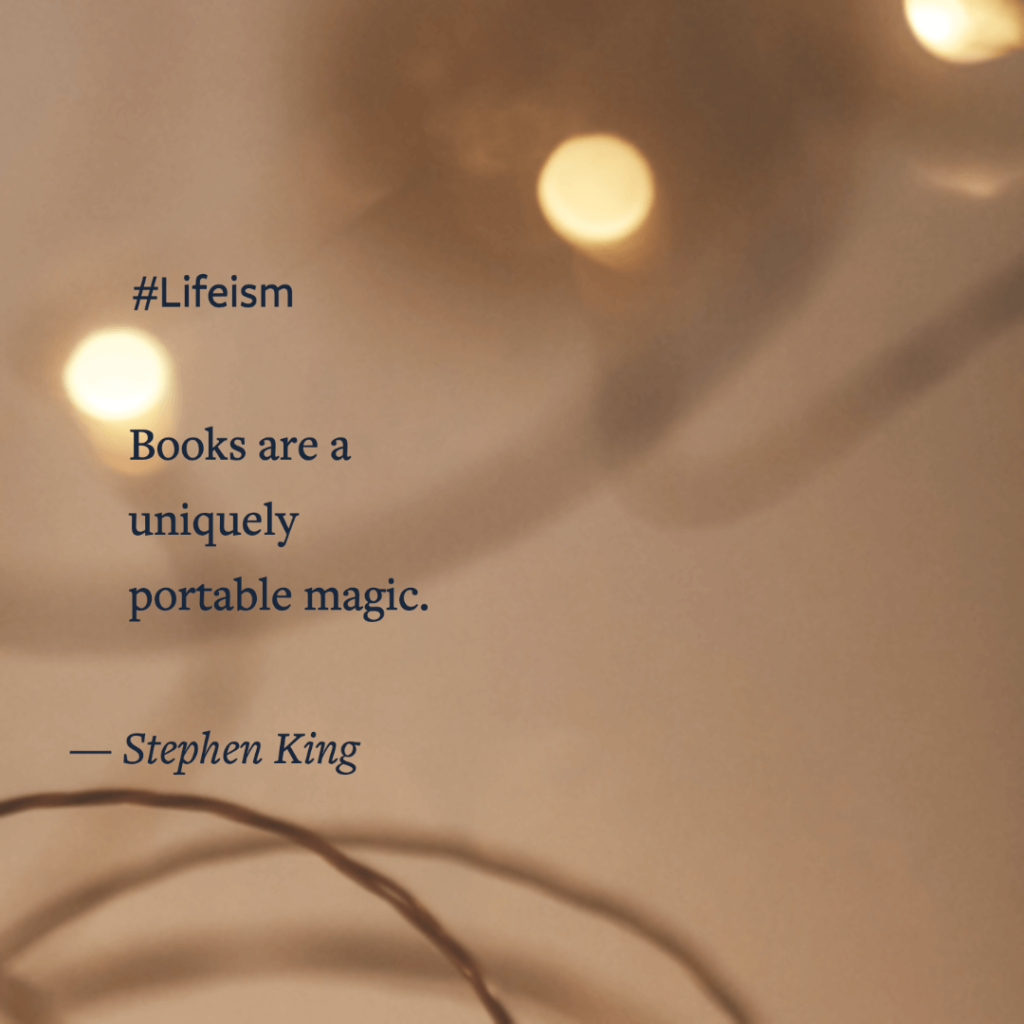 Stephen King, one of the most successful authors of our time, is absolutely right. In the world of Harry Potter, we'd describe books as portkeys. An object that will transport you to another place as soon as you pick it up. Books are a certain type of magic.
We can be at many places at once
This quote is so relevant when we just have to stay in one place. As the pandemic rages on outside us, as it brings the world to a halt, books are the only real escape. Books remain the only way to travel while sitting in the safety and comfort of our homes.
Reading sets us free
Whatever you need in life, you are likely to find in between the pages of a good book.
Reading brings joy