About Us
We believe in making the internet a happier place.
We love the internet. There are so many wonderful things about it. The Internet makes social connection possible from almost any corner of the globe. It gives us the medium to express ourselves. The internet makes it possible to share knowledge and ideas. It broadens our thinking, makes us empathetic and considerate.
Lately, the internet has become negative. We see negative news every second. Trolls sometimes drown out the positivity of the medium. And little by little, we absorb that negativity, and it seeps into our lives almost unnoticed. It affects us emotionally and spiritually. At Lifeism, we are trying to change that.
Our goal is simple. To add a little dose of positivity to the internet. A little sunshine on a cloudy day.
We believe that every being is a sum of a billion little things.
The tiny little things that we do every day. Things we read, follow and believe in to help us navigate through life. Things that over time, make us who we are.
Here, we curate and bring to you the Lifeisms of people from various walks of life — simple, but profound ideas that help us give, be and do our best.
Lifeism is a lifestyle magazine that comes together from people located across the globe. Primarily managed in India and the United States, we believe in publishing diverse content pieces that foster unity.


Jenny Dsouza
Staff Writer
Traveler, coffee-lover, reader, yogi, digital nomad. Jenny writes inspiring content to make a difference.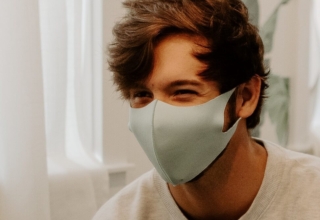 Richard Williams
Staff Writer
Happy earth dweller with a passion for writing. An engineer turned writer, Richard loves reading and writing about new cultures.