Ancient Greeks studied and classified love into 8 kinds. They defined self-love as Philautia, as one of the eight kinds of love; a kind of love that implies the ability to maintain self-compassion and affection. This ability to love yourself is imperative for a happy and content life. Just as we express love to others, we must show the same love to ourselves. Amour-propre, or self-love, is also the true path to finding true love for yourself, because only when you are aware of what love feels for yourself, would you be truly receptive when it comes to you from someone else.
Rupi Kaur is an inspiring woman. She self-published her book of poems at the age of 21. And never stopped. She took to Instagram and is one of the most popular poets on #instapoems. She is not just known for the depth in her poems, but also for her ability to talk often about controversial topics in an approachable and relatable way. Rupi Kaur Poems are renowned and popular all across the world.
All illustrations that accompany her poems are also created by her and are meaningfully tied to the poem.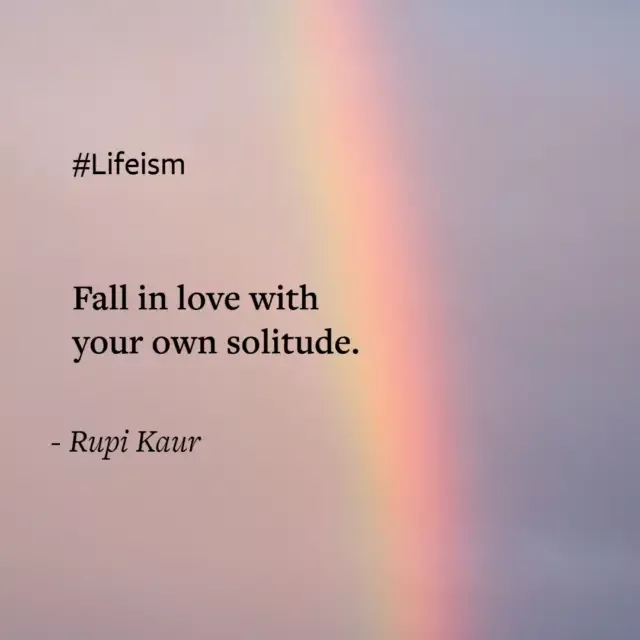 We find that her quotes are powerful, inspiring, and are also the kind of affirmations we should use every day.
Here are 27 of our favorite Rupi Kaur poems on self-love, from her Instagram. Please do drop a kind comment and share it, if you enjoy her poems as much as we do.
From her newest book of poems, "home body", Rupi Kaur accosts uncertainty with words of affirmation of positivity and offers hope.
We all feel like giving up sometimes. Give up on things and other people, if they don't serve you, and if you must. But don't give up on yourself. Miracles in you are waiting their turn to happen. Love yourself and keep believing.
Look what you've done. Look how far you've come. You are a warrior. You are built for this. If you could see yourself now, you'd never take your eyes off yourself. Such a deep poem.