Best Inspirational Movie Quotes of All Time
Inspiration can come from anywhere. Movies have always been a very big source of inspiration for all of us. Here are some inspiring movie quotes of all time.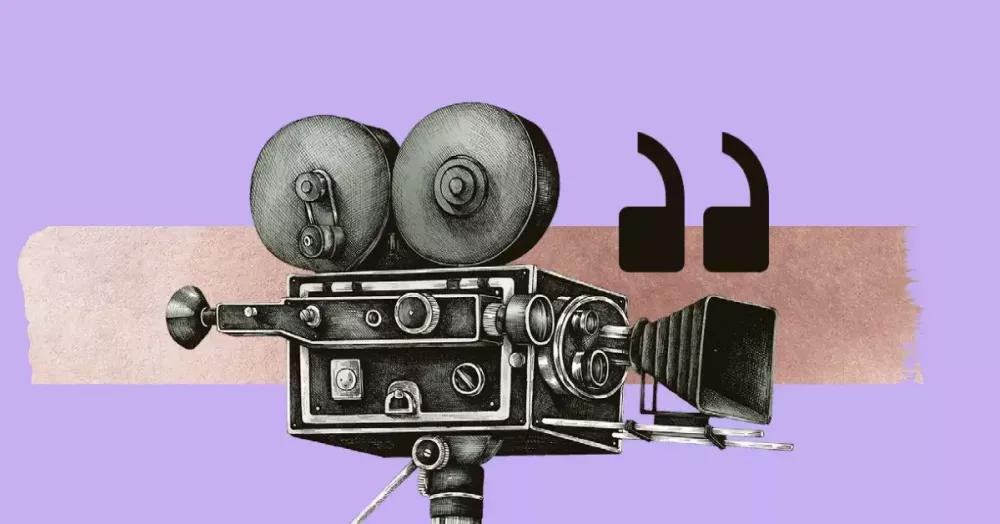 Inspiration to do good in life, to peruse passion, or sometimes, even to go on with life, can come from anywhere. Movies have always been a very big source of inspiration for all of us. We often watch Netflix or Amazon Prime (accompanied by ice cream) when we are feeling low. And there is nothing wrong with that. It's okay to watch a good movie that inspires you when you need that gentle push. Here are some of the best movie quotes ever according to us because they have the best movie lines about life. These impactful movie quotes pick up our mood, however bad life our life seems.
To illustrate how positively some movies can impact our lives, below are some of our favorite movies: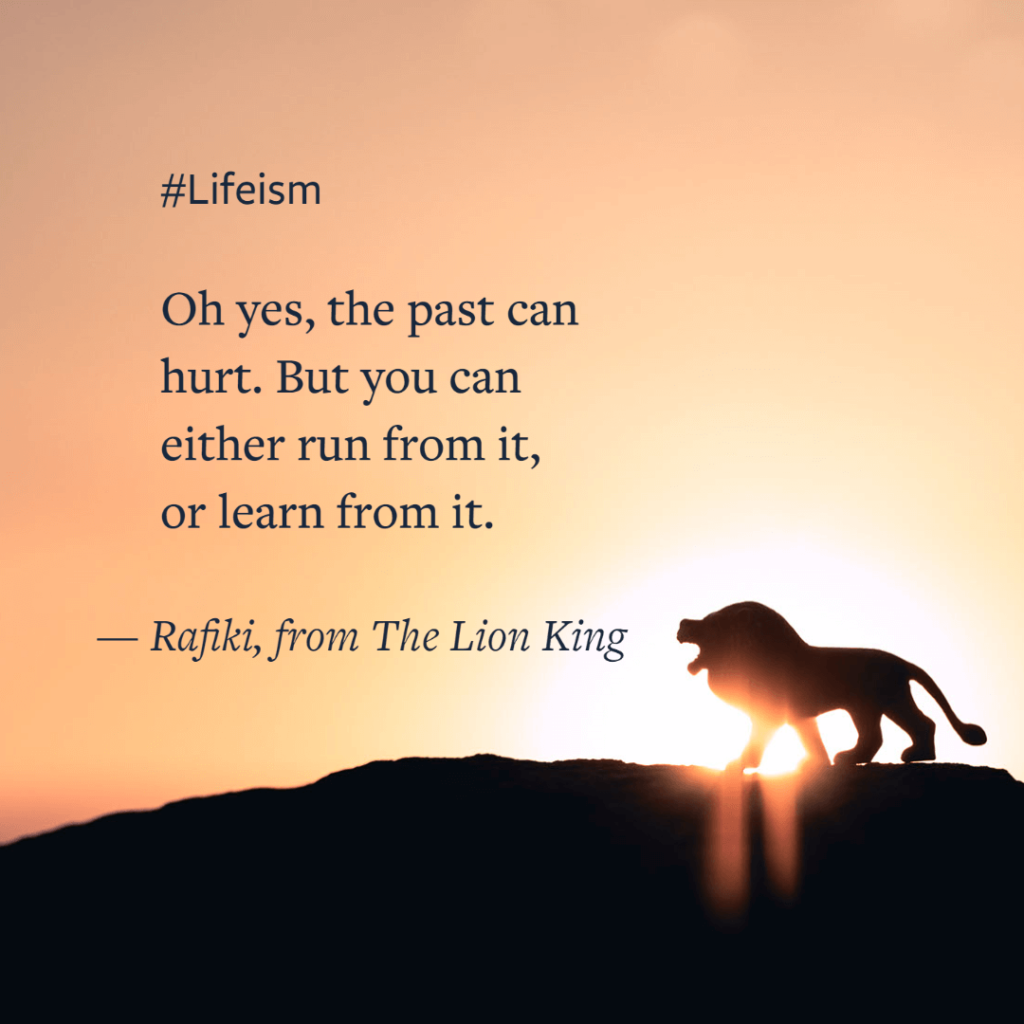 The Lion King is one of the best Disney movies. This line by Rafiki is so profound, and something that all of us can learn from. We often carry our pasts with us, in the present and in the future. This burden wears us down, we lose our zest for life. We spend so much time ensuring that we never feel how we did in the past and run from vulnerable situations. All we really need to do is accept the situation and learn from it. We think that this one is one of the deepest movie quotes on our list.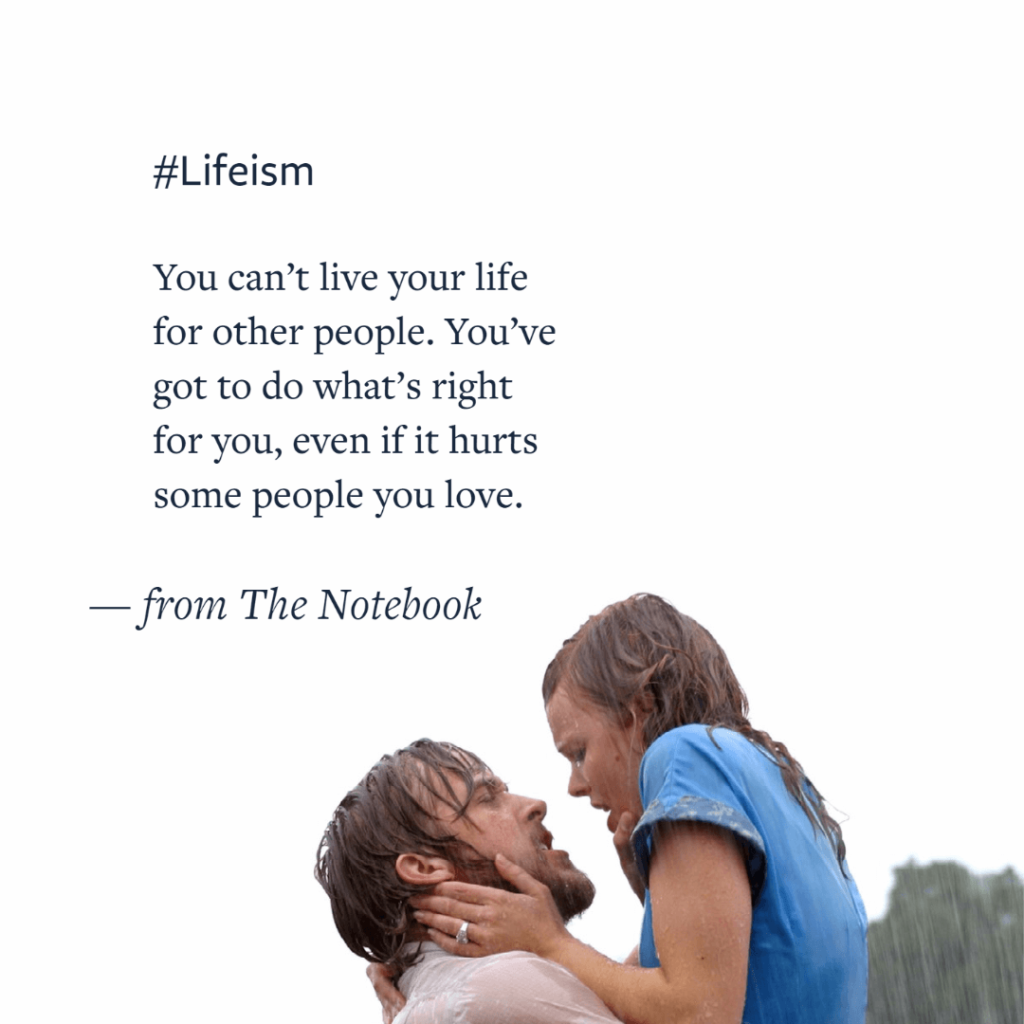 And if the people you truly love, love you back, they will understand. They may not be able to accept or change, but deep down, somewhere in their hearts, they will understand. You are meant to live truly, freely, vicariously. You are not meant to live a half-life, hiding a part of your soul.
Situations don't make us who we are, we choose to become someone in each situation. Viktor Frankl, a survivor of the Holocaust, author, and founder of Logotherapy went through unbearable situations. But in each one, he had a choice to become who he wanted to be.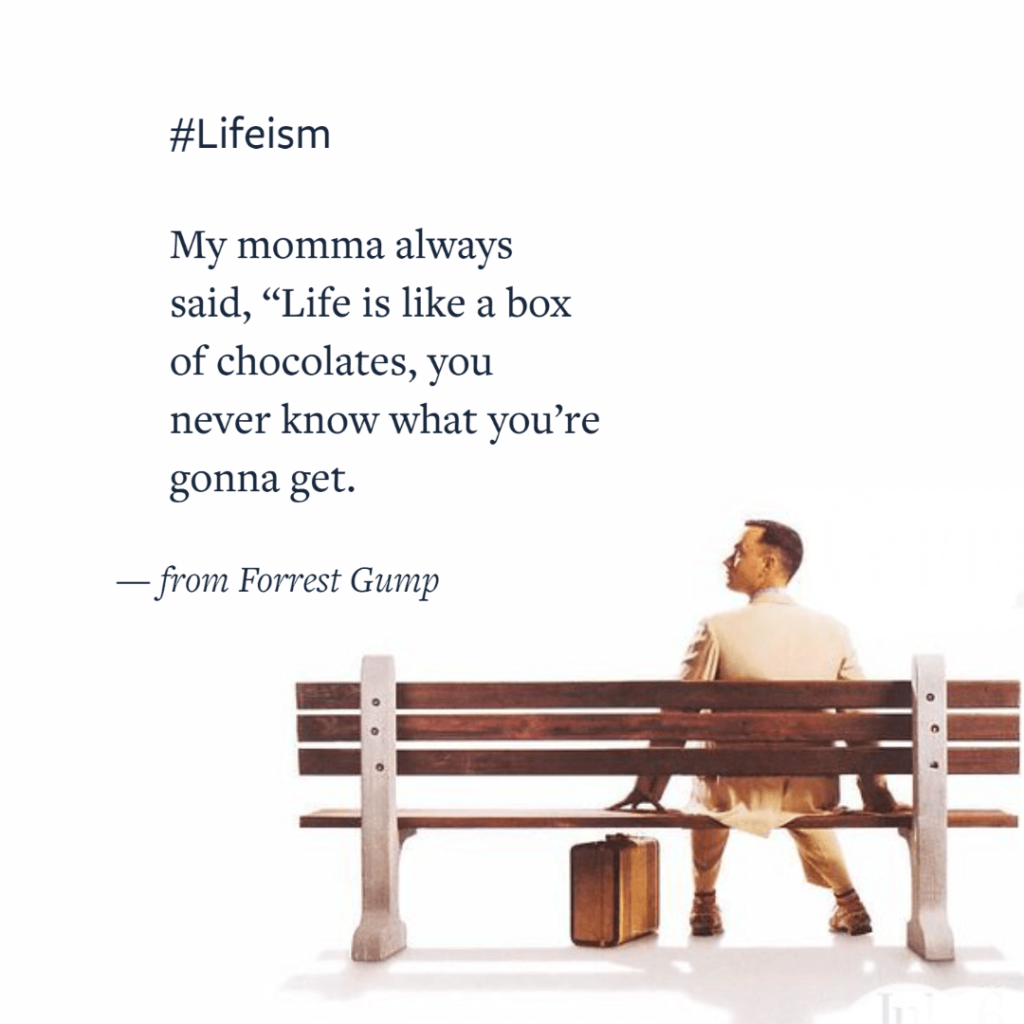 Forrest Gump is a wonderful movie for a lot of reasons. This quote is one of those reasons. When we look at life like a box of chocolates, we invite new experiences into our lives. We keep curiosity and wonder alive. It keeps us from becoming resentful and bitter. It also creates a positive feedback loop. When we expect new, good things (like flavors of chocolate) in our life, we get to live new experiences and good things in our life. Not knowing what's coming keeps us grounded in now and expecting something good keeps us happy and hopeful in difficult times.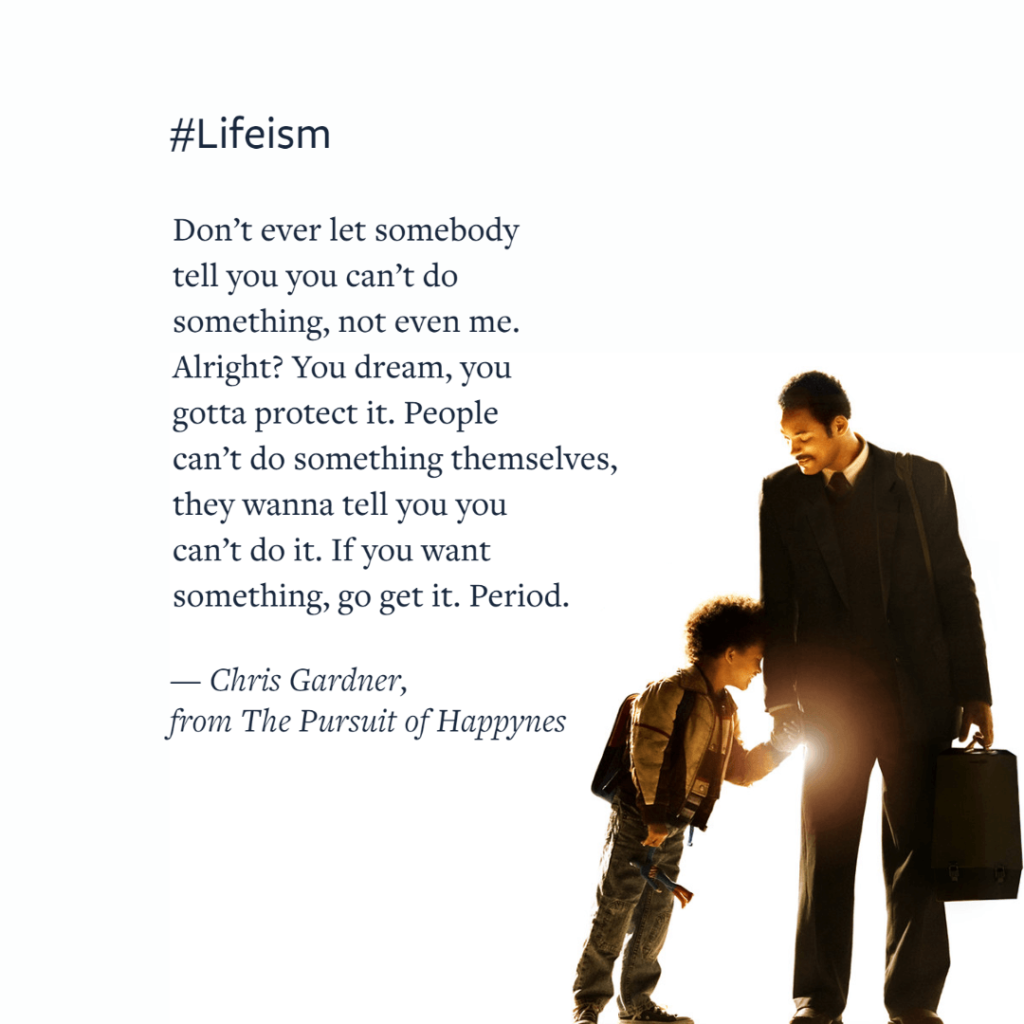 If only we were all given this advice as children. Such inspiring words from the movie. You can be whoever you want to be in life. If you are focused, passionate and hardworking, you got it.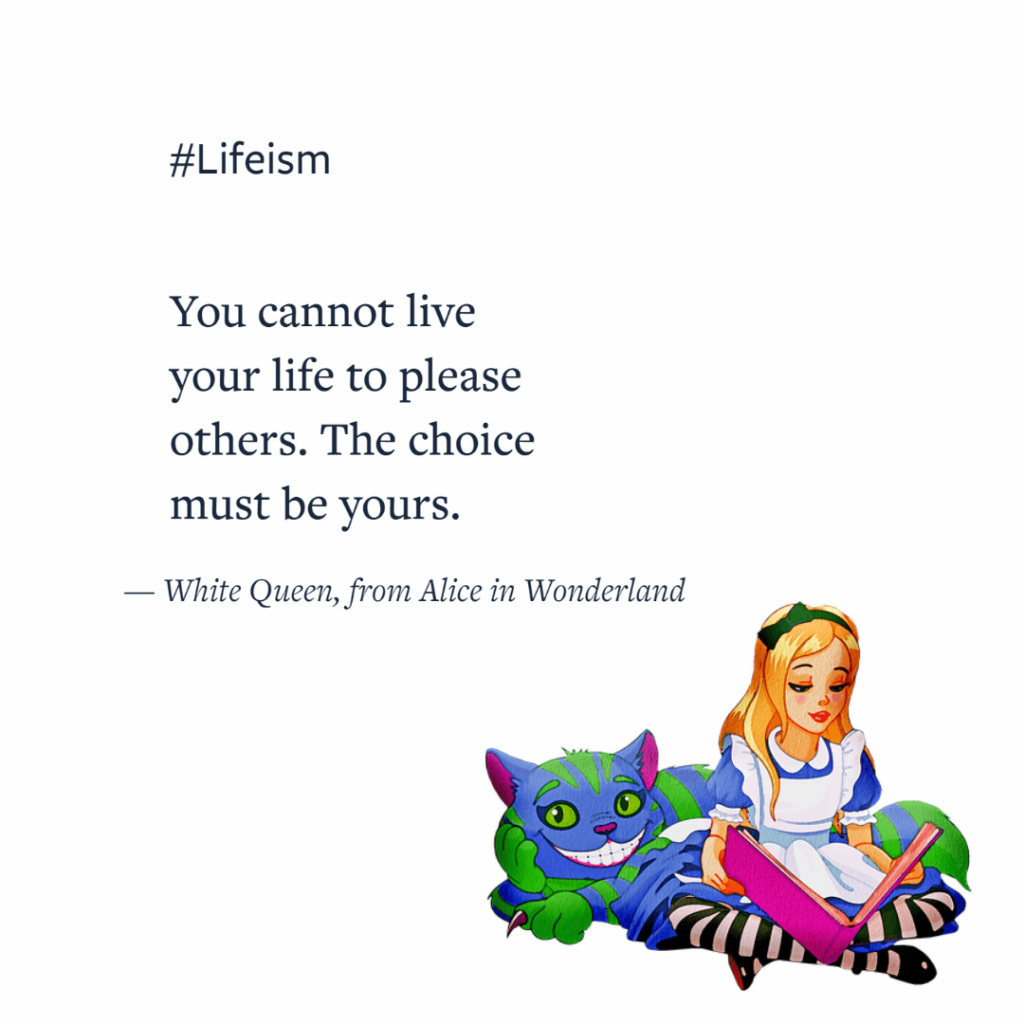 How many things do you do in a day only to please others? Making yourself happy is the first step to making others happy.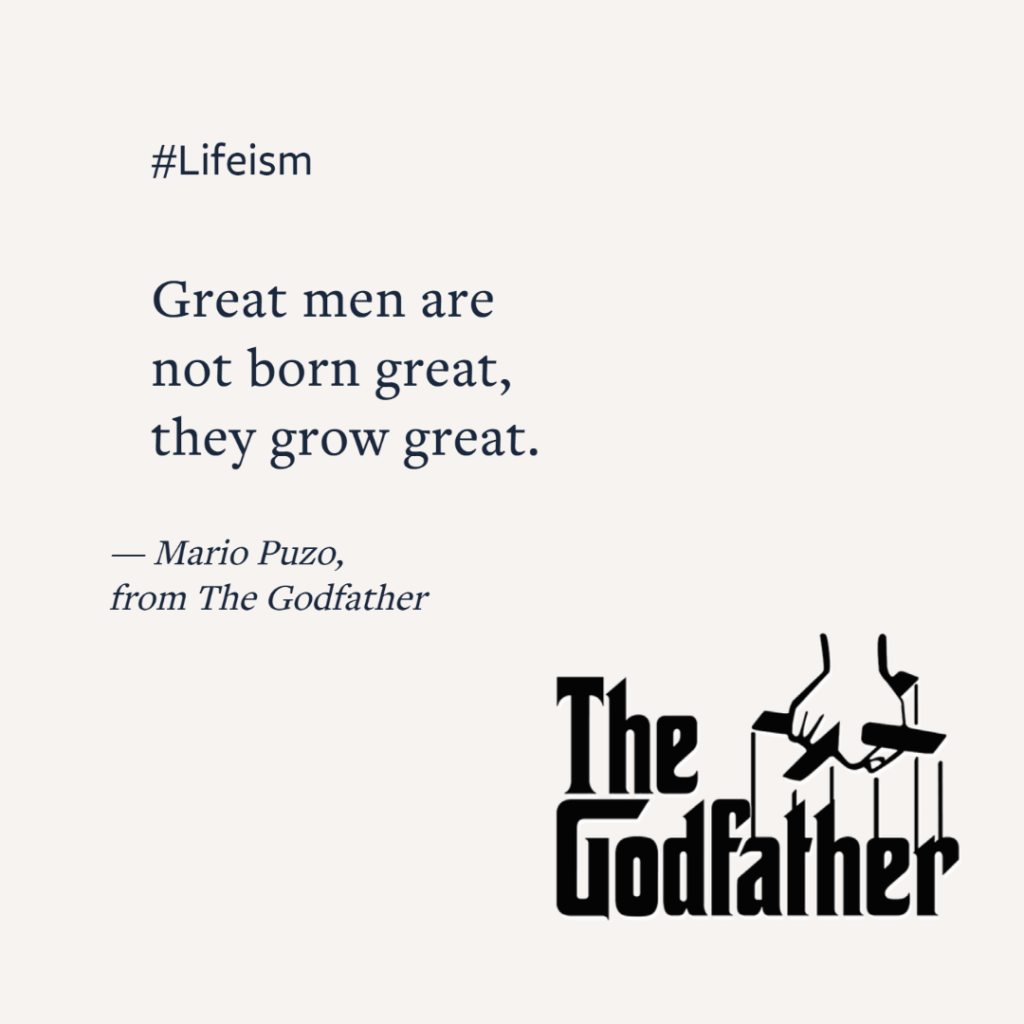 When we are born, we often think that we have to be wired a certain way to be great and achieve something. However, most people who do great things in life are not born so, instead, they decide every day to become so.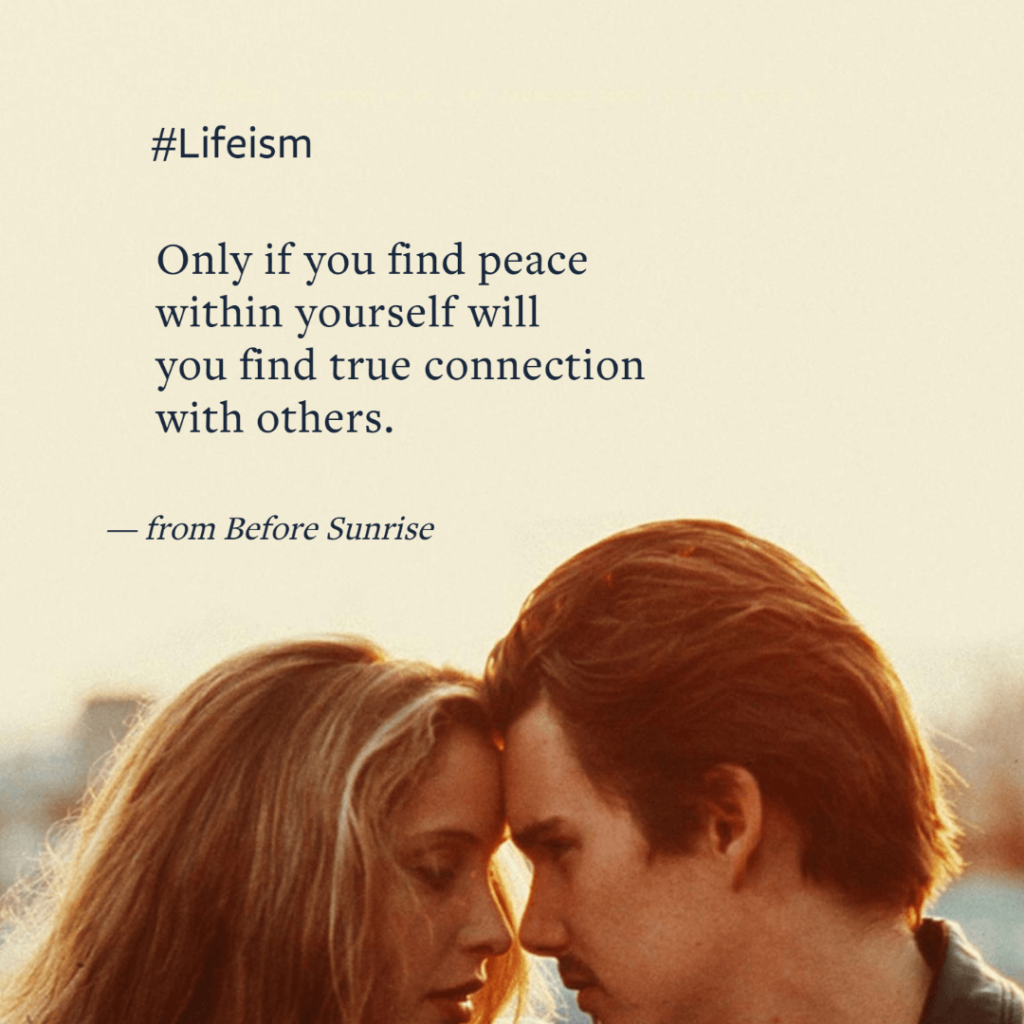 Being happy with ourselves is the greatest internal battle. When we win that battle, we know that everything else will fall in place. We will no longer feel the need to hide pieces of ourselves from others. We then have the ability to be truly vulnerable and real with people.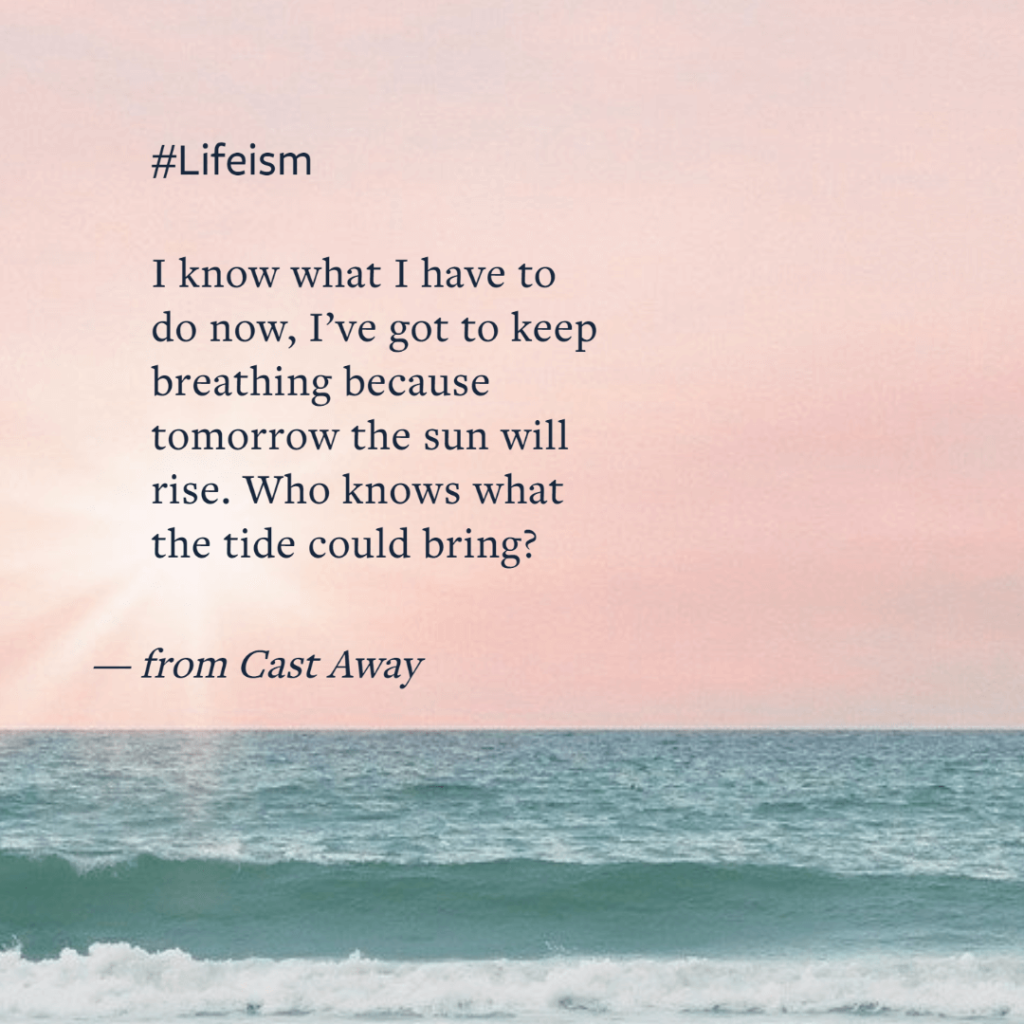 If you are in a difficult situation in life and the "box of chocolates" quote from Forrest Gump does not work for you, try this one. Just keep breathing. Who knows what tomorrow will bring.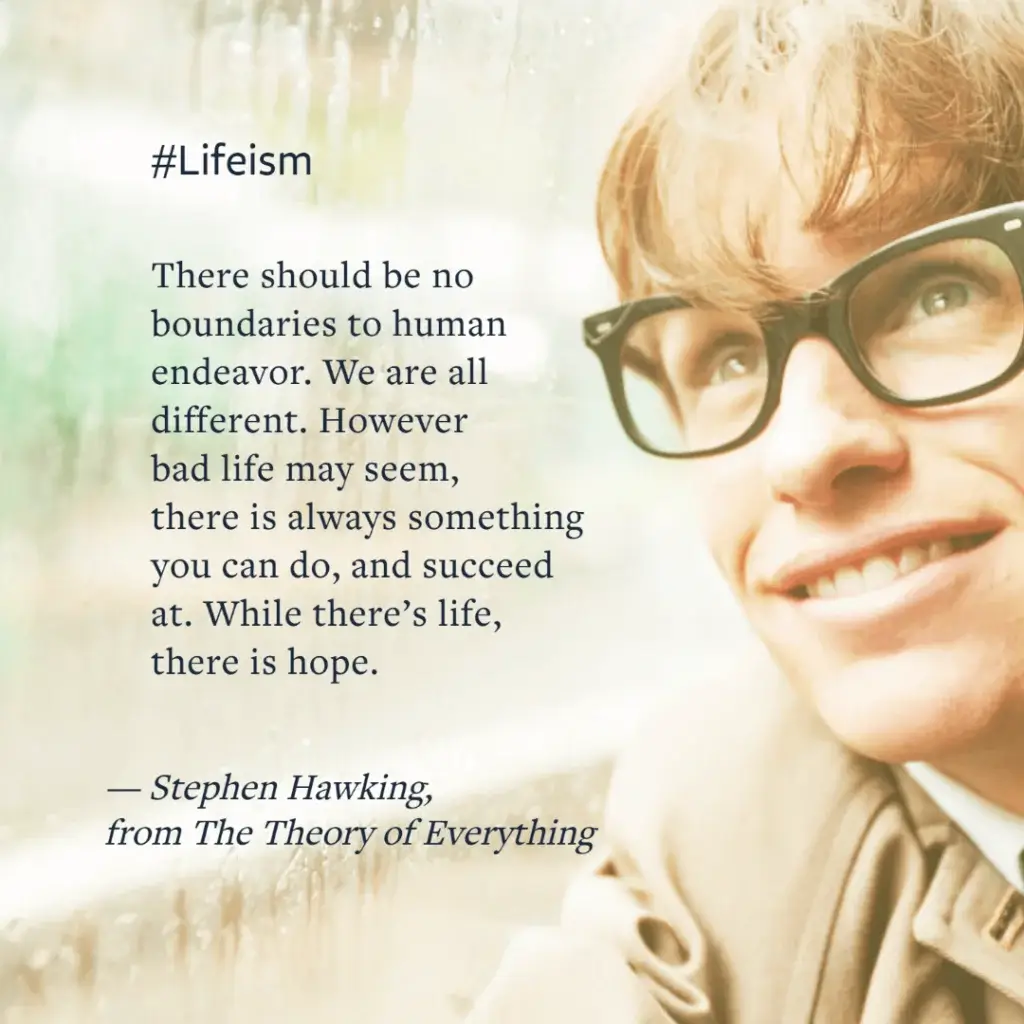 Stephen Hawking changed everything — single-handedly. We admire him and what he has achieved in his lifetime. He is a true example of what's possible if you put your mind to it. Don't let the situation define you. You can define the situation. This life — however it is, make the most of it. Hope for the best. Keep on going.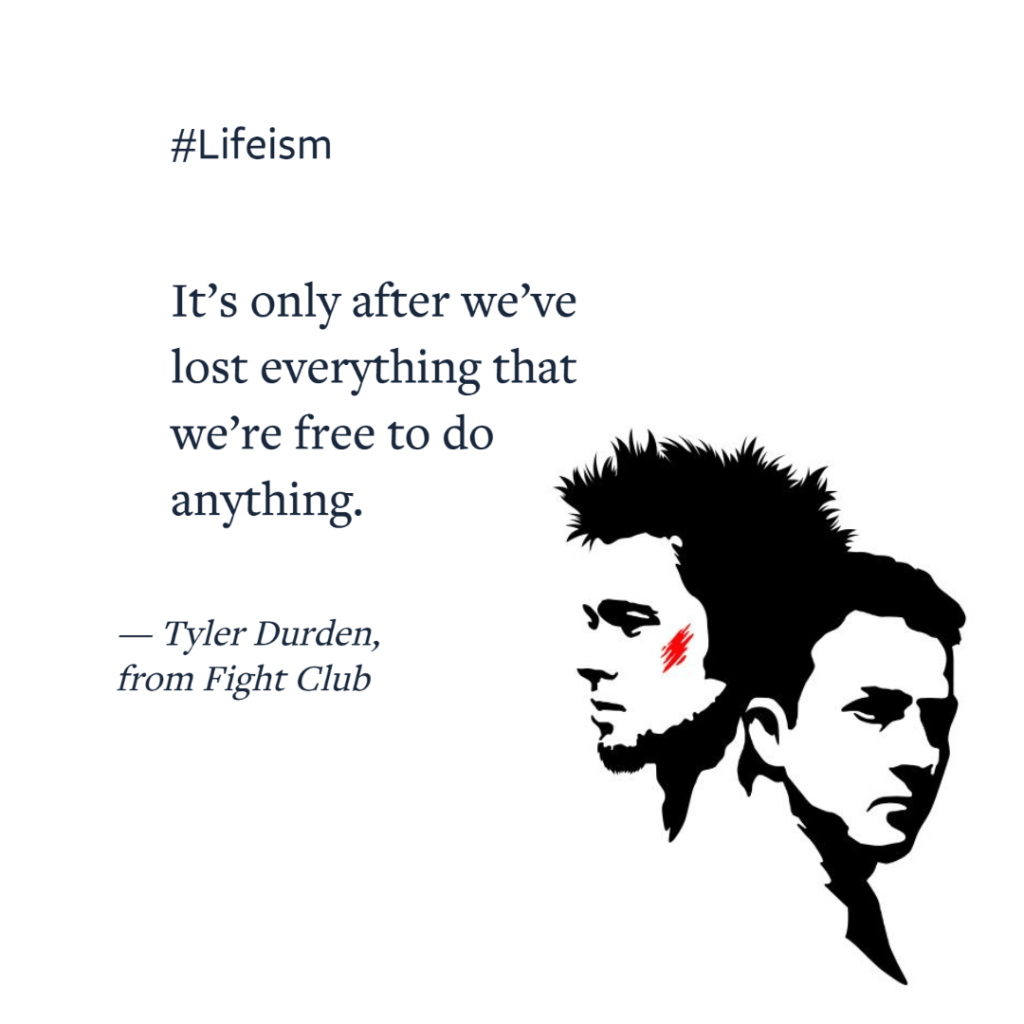 If you are empty, you have nothing left, it's okay. It's a gift. It's a blank canvas. A fresh start. It's a choice, what will you do now? As Louise Hay says in her quote, "The thoughts we choose to think are the tools we use to paint the canvas of our lives".
The Harry Potter book series is filled with wisdom and life lessons. Narrated in a way that children and adults both understand. This one in particular is a beautiful quote. Our choices define who we are. Not our abilities.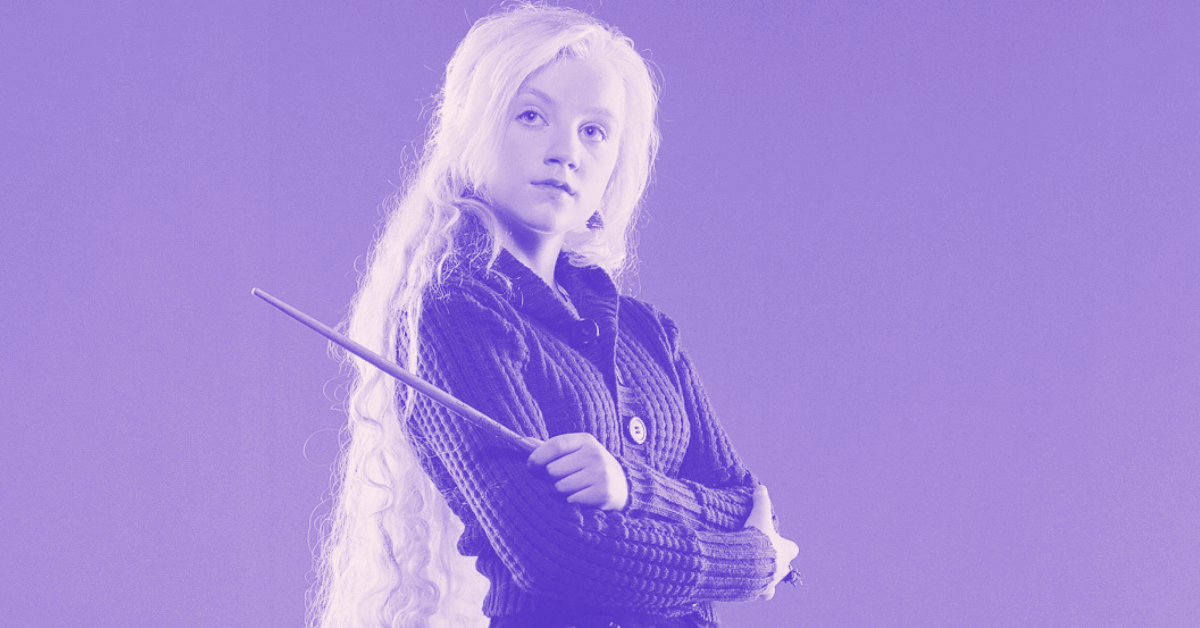 We are all going to die. Someday. But how many of us will truly live while we are alive?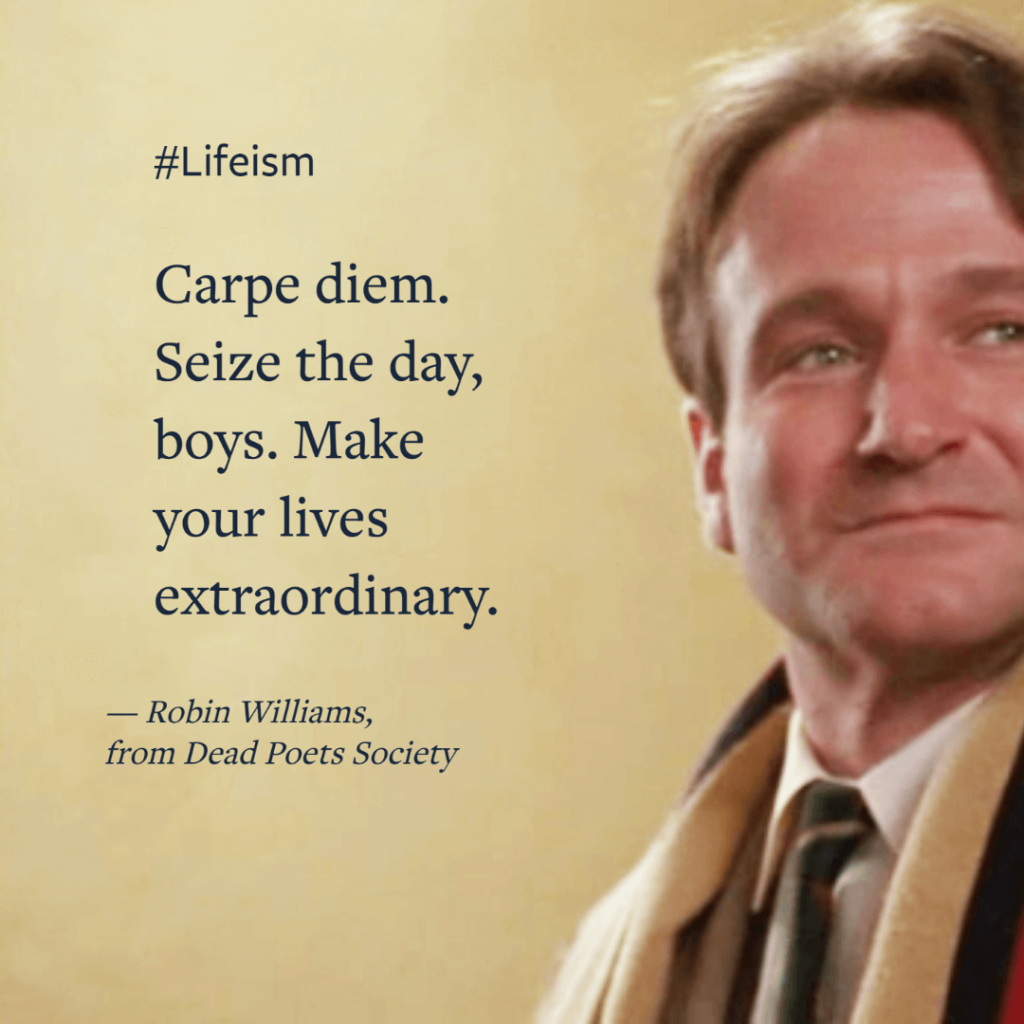 Dead Poets Society has many inspiring quotes. This one is particularly inspiring because it calls our attention to the present and also gives hope and confidence to do something extraordinary. It also reminds us of the famous Ram Dass Quote, "Be here now!". Be here and seize the opportunities you have at the moment.
The Shaw Shank Redemption is a class movie. With every second that we live, we are getting closer to dying. Either we can continue to fear death or we can live right now, today.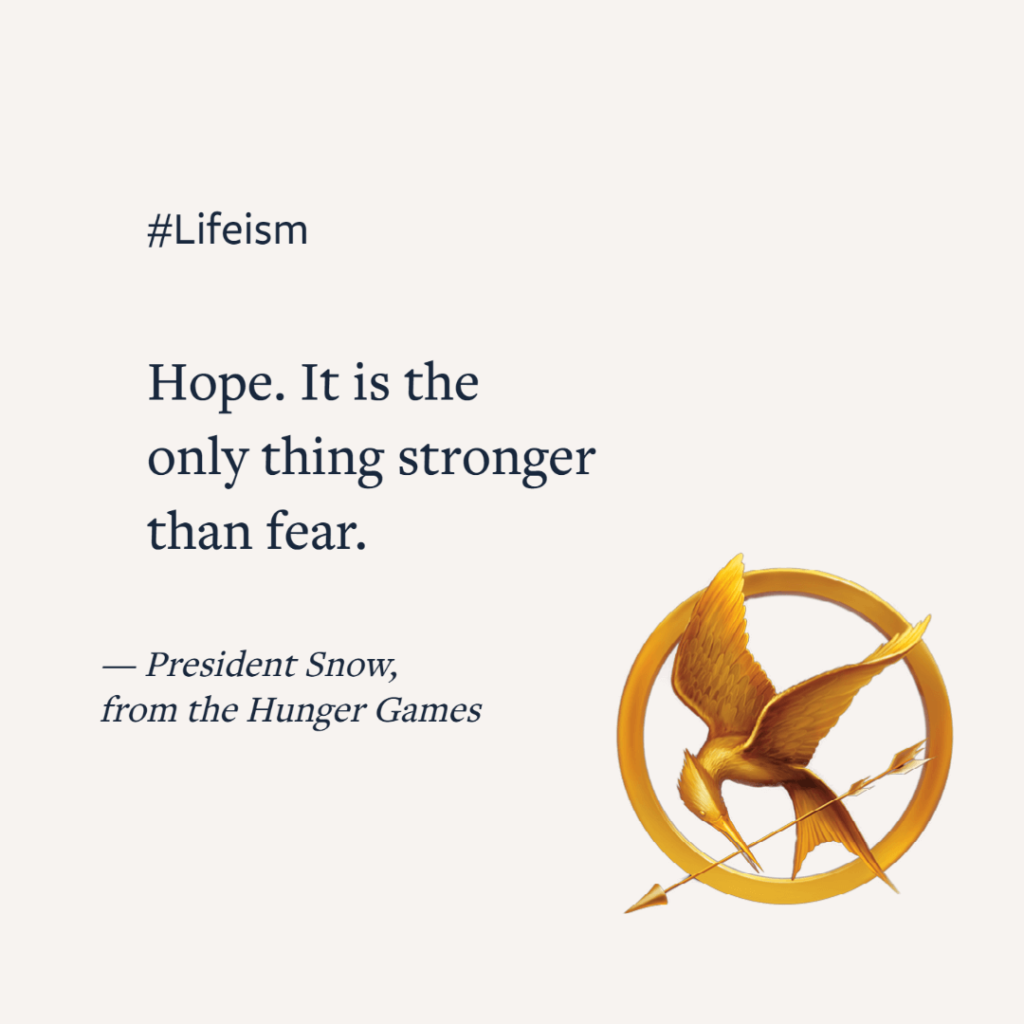 Sometimes, inspiration comes from villains and so-called evil characters. Here, President Snow in The Hunger Games talks about hope being more powerful than fear. While he says this to dominate people and keep them in check, he is not wrong. Hope always wins over fear.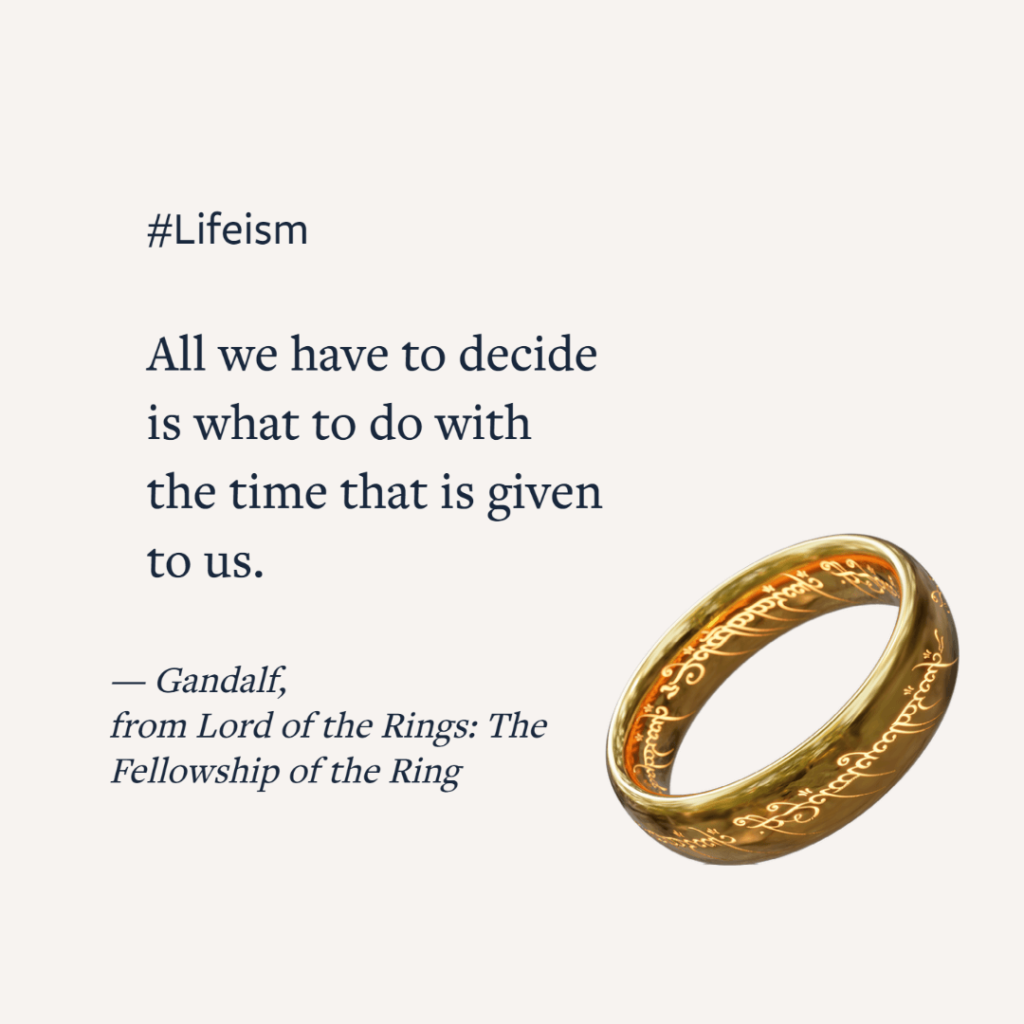 We all are here for a limited time in our lives, we don't even know how much time we have. All that is left to do is to decide how we want to spend the time we have? What would you do today if this was the last day of your life?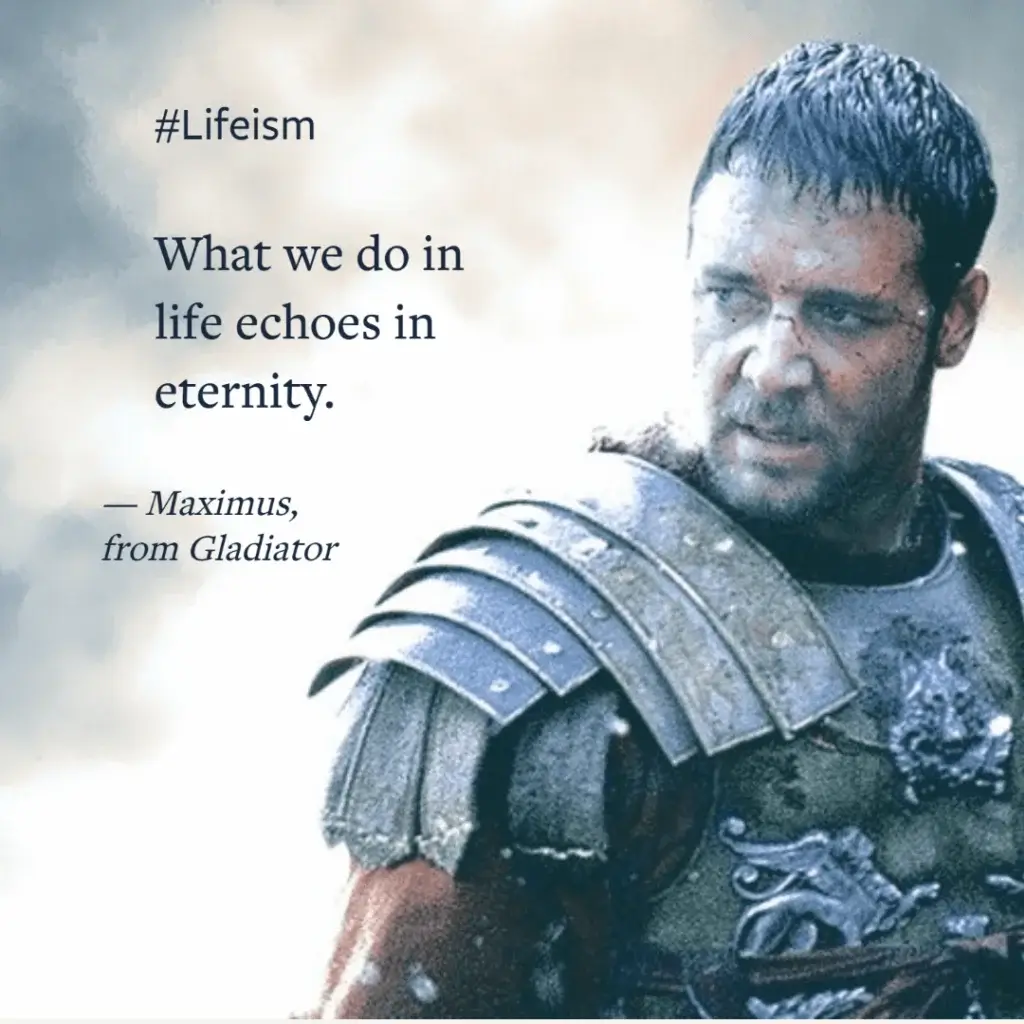 We are a spark in this large universe, small, insignificant, and here for a moment in the universe's lifespan. But even a spark can light a fire that burns for a lifetime. Everything we choose to do has an impact for years to come. We can't see it just yet, but it does.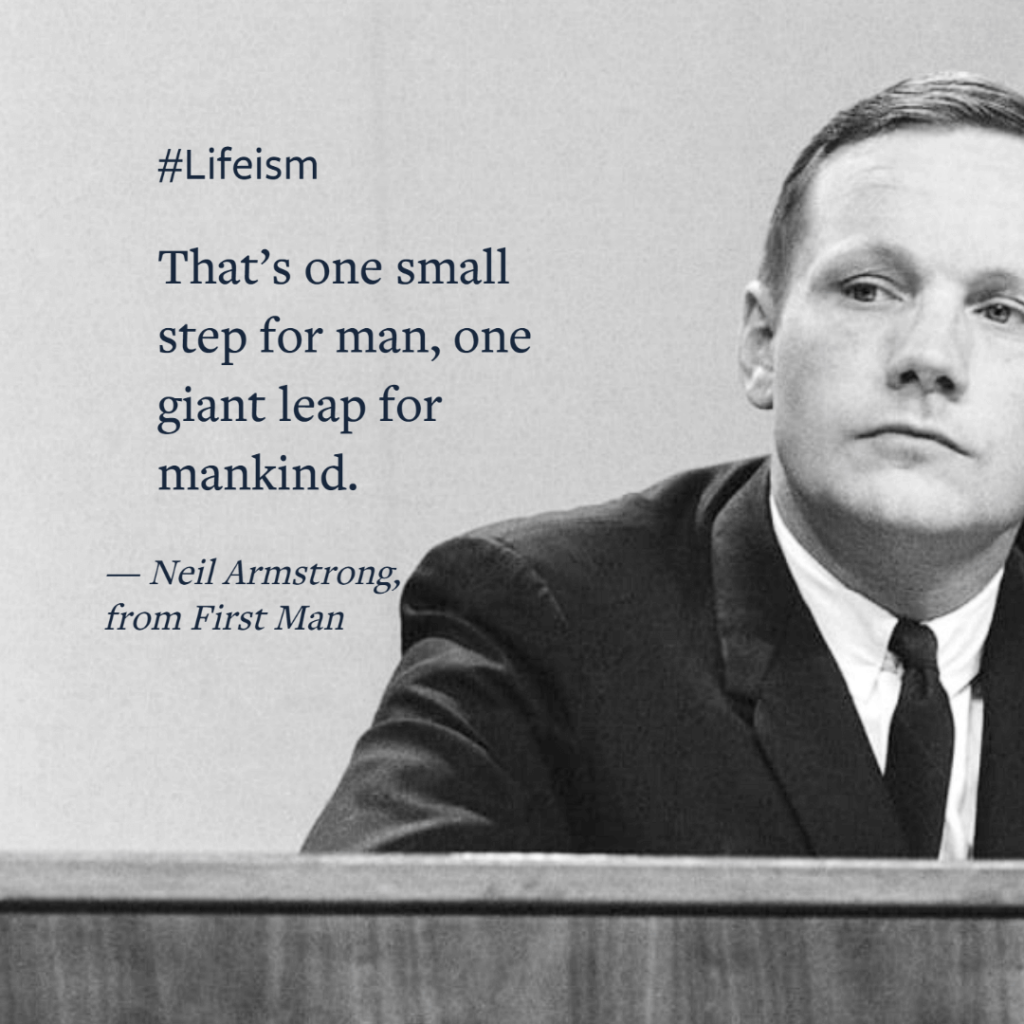 While Neil Armstrong really took a small step that was a giant leap, it's true for all of us as well. Our seemingly insignificant life is what keeps the world going. Take small steps. Don't stop.
When things are particularly dark and dreadful remember this quote. It's the darkest right before dawn. There is no end in sight but know, believe that dawn is on its way.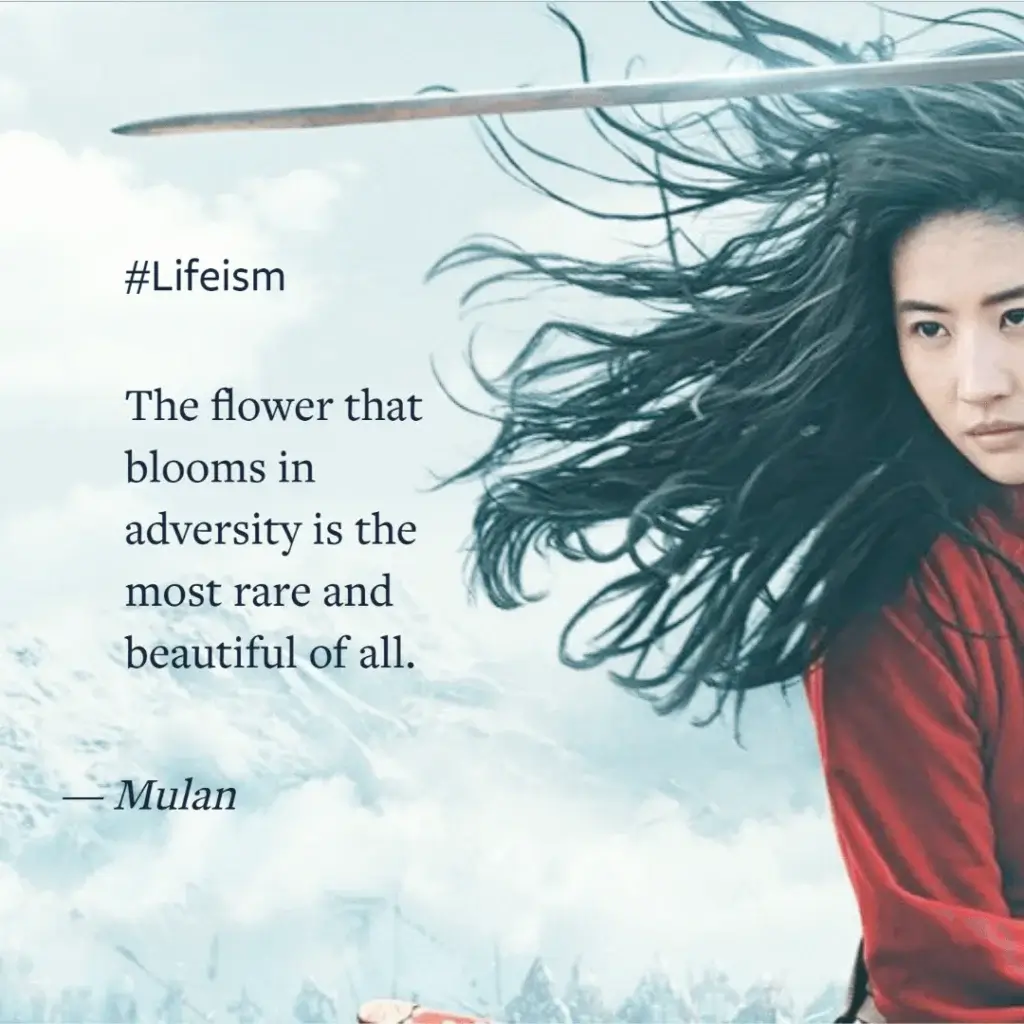 This is absolutely true. Adversity shapes us, molds us, brings out the best in us. When we experience trying times, we see a side of ourselves that we never knew existed.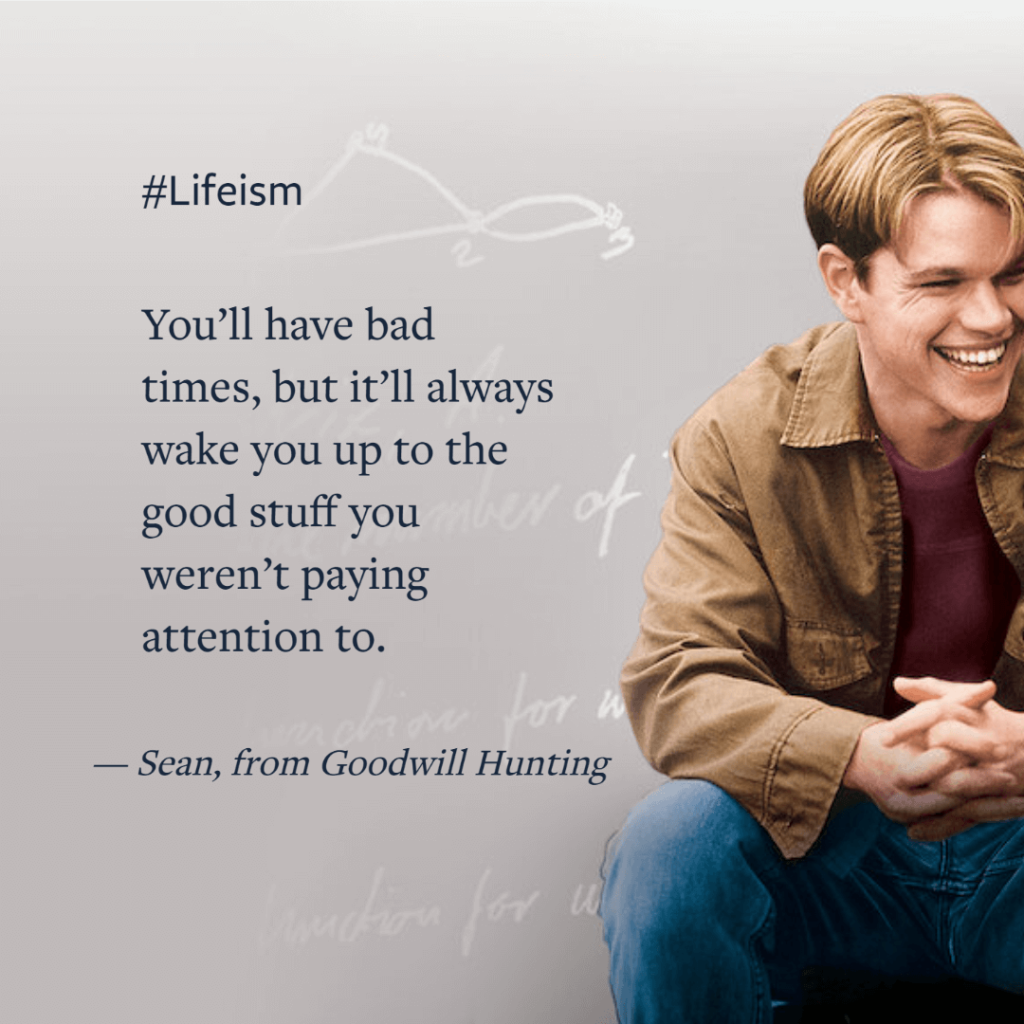 This quote from Goodwill Hunting is also similar to the one from Mulan. We are so blessed. We have so much. Even when we lose everything we have so much to be grateful for. As you go through tough times, be grateful for everything you have. If you don't know how to practice gratitude, read our post on Gratitude Practices.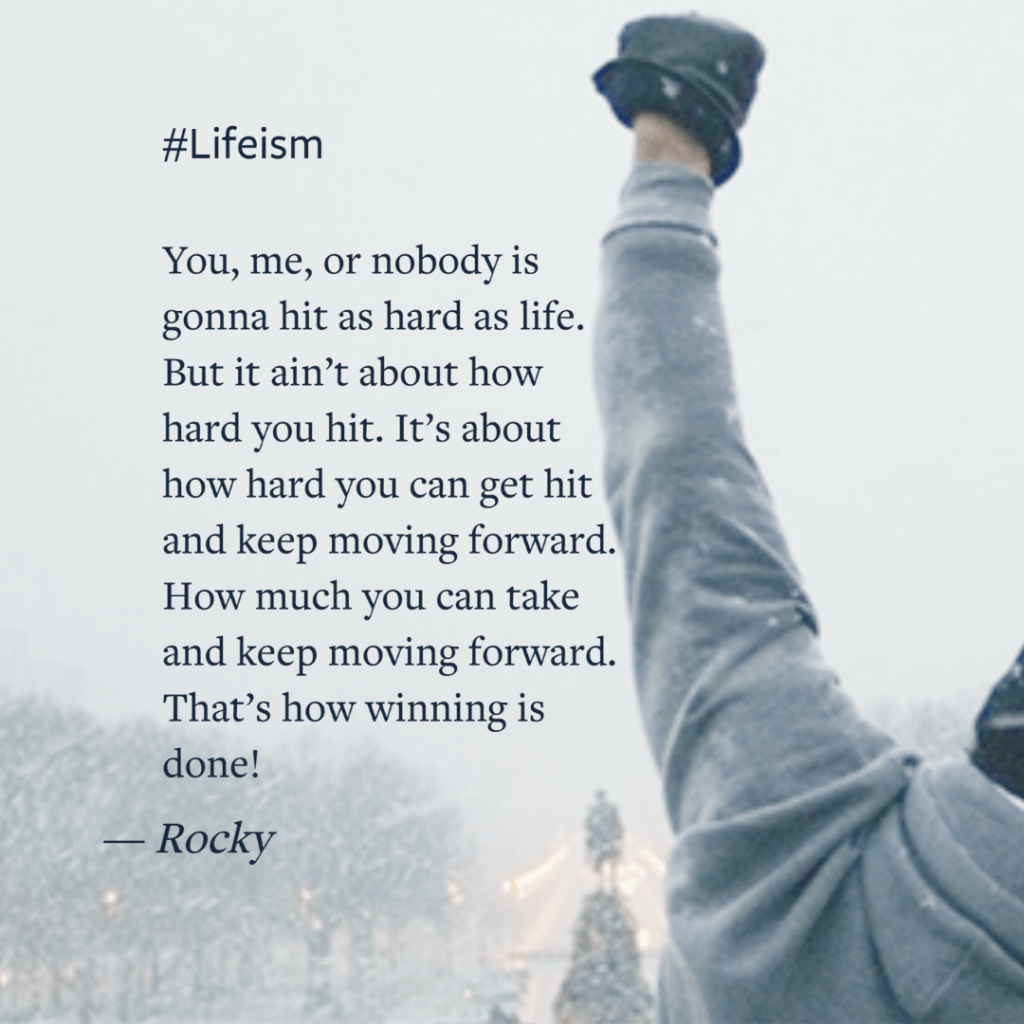 The Rocky movies are also filled with inspiration, many athletes watch clips of Rocky before a big race or sporting event. And for good reason. This quote is inspiring in good times as well as bad times. To win, sometimes all you can do is to keep moving. Keep hitting, keep getting up.
Sometimes it is the people who we think cannot do anything are the ones that achieve the extraordinary. So never underestimate anyone.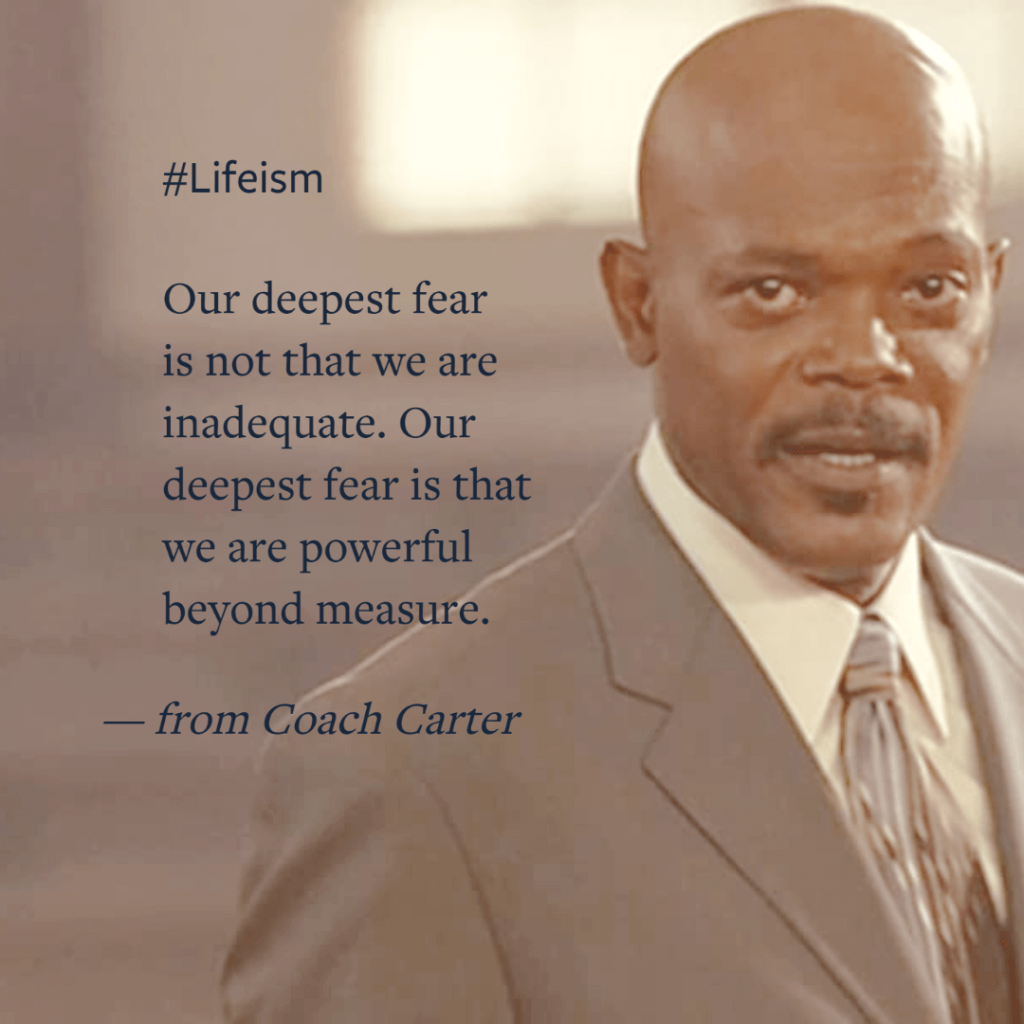 This movie quote was suggested by one of our readers. Such deep and inspiring words. There is however some contention over who said these words originally. Most believe it was Marianne Williamson, however other sources link this quote to Nelson Mandela. Either way, these are very inspiring words from a wonderful movie.
So, dear reader, if you feel like you can't do something, especially something bold that will make a difference, then this one is for you. You can make a difference, you are making a difference.
This is an evolving list. We keep adding new movies every now and then. What are your favorite movie quotes of all time? Let us know in the comments and we will add them to our collection.