Have you ever had the meat of the coconut? It is juicy, delicious, sumptuous, and nutritious. While coconuts and coconut water are available in plenty, coconut meat is rare.
We won't be surprised if you haven't tasted it, though. Coconut meat is often hard to get to and stays fresh for a relatively short time. We know we are digressing a bit, but bear with us for a moment longer.
Getting to the core of the coconut requires a few steps. First, it requires a large blade to remove the green cap on top. Then we need to skin the hard beige-colored layer and remove the water. Once all the water is out, we can scrape the insides of the coconut for its meat.
Often, the best parts of us are sort of like the meat of the coconut. They are hard to get to, and hidden well within us. Ever so often when we connect deeply with someone and share our vulnerabilities, it opens up a beautiful space of complete acceptance and personal growth.
But we rarely do allow that to happen. We rarely open up and share the most vulnerable parts of ourselves.
Think back for a moment. How many times have you backed out of an encounter that was seemingly uncomfortable because it brings out a more vulnerable part of you? We've all walked out of situations and people because we were too afraid to tell them exactly how we feel. We have the tendency to subconsciously distance ourselves from vulnerable moments.
This has nothing to do with how social or outgoing you are. Many times, extremely social people hide behind boisterousness and mask their true feelings.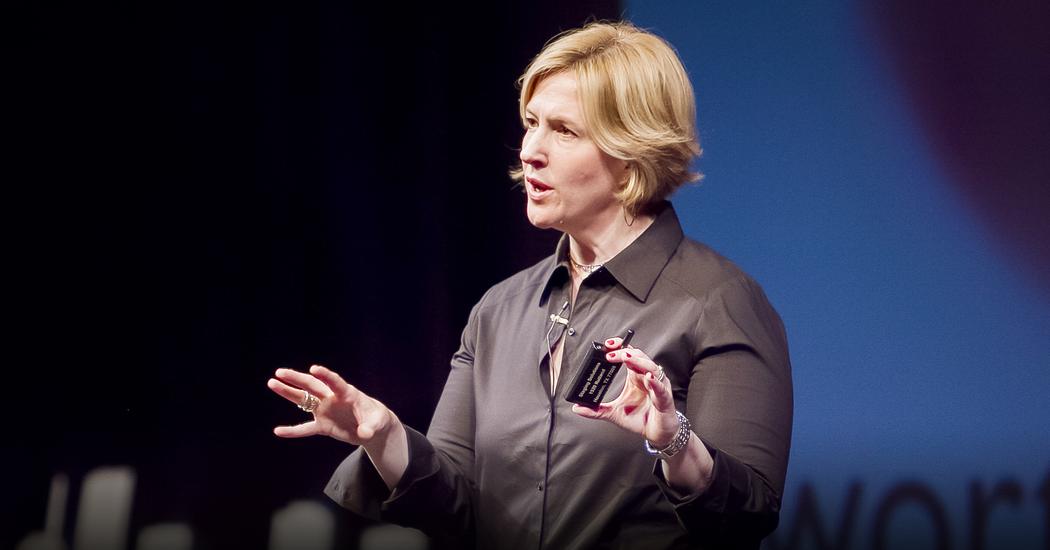 Brené Brown: The power of vulnerability
Brené Brown studies human connection -- our ability to empathize, belong, love. In a poignant, funny talk, she shares a deep insight from her research, one that sent her on a personal quest to know herself as well as to understand humanity. A talk to share.
www.ted.com
During her research on human connection, NY Times bestselling author, researcher, and motivational speaker, Brené Brown, came across something unexpected but interesting that changed her understanding of human connections. In her interviews with people about how and why they form deep connections, she concluded that the depth of our connections is correlated to our vulnerable feelings, primarily shame. People who are harboring feelings of guilt have a persistent inner voice that makes them believe that "I am not good enough" or doubt themselves or even pull back from embracing happiness in some cases.
Another interesting fact was that these feelings of shame and inadequacy were empowered by the feeling of vulnerability. Being vulnerable, simply means exposing your feelings, be it feelings of anxiety, anger, happiness; and being okay with it. According to Brown, being vulnerable is key to forming meaningful connections with those around us because it entails being our true selves and being seen and heard as who we are.
Although we cannot find out for sure how or when shame and vulnerability kicked in, we could say that as humans evolved through time, we formed societies and developed these notions of a perfect life and a perfect being. This led to measuring people's successes and failures against these set of rules and yardsticks. People stopped sharing their innermost thoughts, being open or vulnerable, and instead chose self-criticism and judgment. We are now more at ease with covering up our feelings than talking about them and judging others rather than empathizing with them.
So when Brené Brown interviewed thousands of people that displayed a sense of worthiness in their lives, she found that all the people who showed this sense of belonging and love believed that they are deserving of love, and were living wholeheartedly. This was one of the main things that separated them from people who constantly doubted if they are good enough. She found that there are some key commonalities that this group of whole-hearted people showcase:
Courage: They are courageous to own up to their stories (albeit imperfect) with all their heart, not afraid about judgements.
Compassion: They are compassionate towards others, but more importantly, to themselves, too. They realize that they are deserving of kindness, just as other are deserving of empathy and love.
Connection: They are completely accepting of their true selves, devoid of bias, and have formed deeper connections as a result of that.
Vulnerability: Finally, they realize the importance of being vulnerable, despite it making them uncomfortable. They are okay with putting themselves out there and expressing their emotions, not expecting anything in return or struggling to find happiness.
We might presume that being vulnerable would make us look weak or needy (because it is often connoted to that), what is important to realize is that by shedding our barriers and fears, we open ourselves to happiness. Not having anything to coverup, frees us in unprecedented ways. Positivity can then flow into our lives without any force of resistance. Vulnerability, if not opposed, can become the origin of joy, fulfillment and love. Think about how liberated you feel when you are with your spouse or your group of friends; you are never judged but appreciated for being you. This is because you have bared your soul to your confidants, let your guard down, and revealed your true self without ever second-guessing it.
Can we practice bringing happiness and love into our lives using vulnerability? We've taken a page out of Brené Brown's books "Power of Vulnerability" "Daring Greatly" and "The Gifts of Imperfection" that mention some ways to cultivate happiness and love using vulnerability and wholehearted living.