The peace of the wild things is a poem written by poet Wendell Berry and was first published in 1968 under the title "Openings: Poems". The poem has since been published in several books, including Berry's book, "Tools of the Trade: Poems for new doctors".
The poem was written in the time when the ecological effects of man's actions were just coming to light. In ther poem, the author explores many layers of man's relationship with nature and its effects. The poem also talks about the differences in the world built by man and by nature - and how man responds to each. It alludes to the stressors that we all feel when we are in the city, living in the hustle and bustle of our routine. And how that feeling changes the moment we take the time to be in nature.
The Poem: The Peace of the Wild Things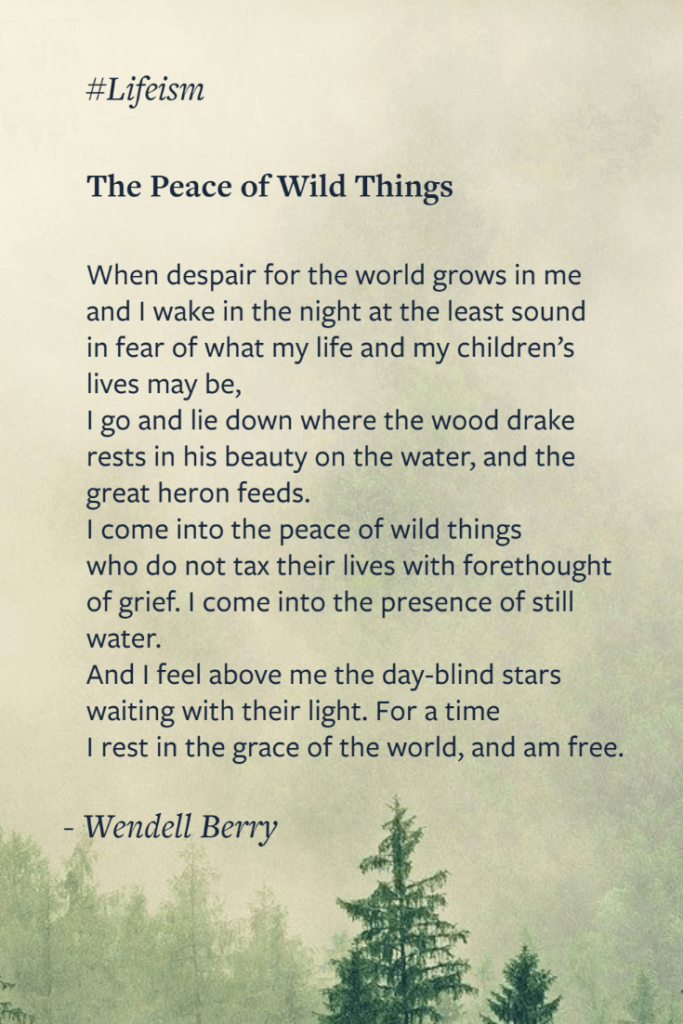 About the Poet: Wendell Berry
Some call him the modern-day prophet. An American poet deeply in love with nature, Wendell Berry wrote the poem, "The Peace of Wild Things". It remains one of our favorites here at Lifeism. In his lifetime, Berry has written more than 50 books. He lives in Kentucky, United States, and also identifies as a farmer and an environmentalist. This poem and the emotions captured in the words show his love for mother nature.