Audre Lorde Quotes on Bravery and Authenticity
If you are afraid of judgment or struggle to express yourself, read Audre Laude quotes on authenticity. Take a small step to be authentically you.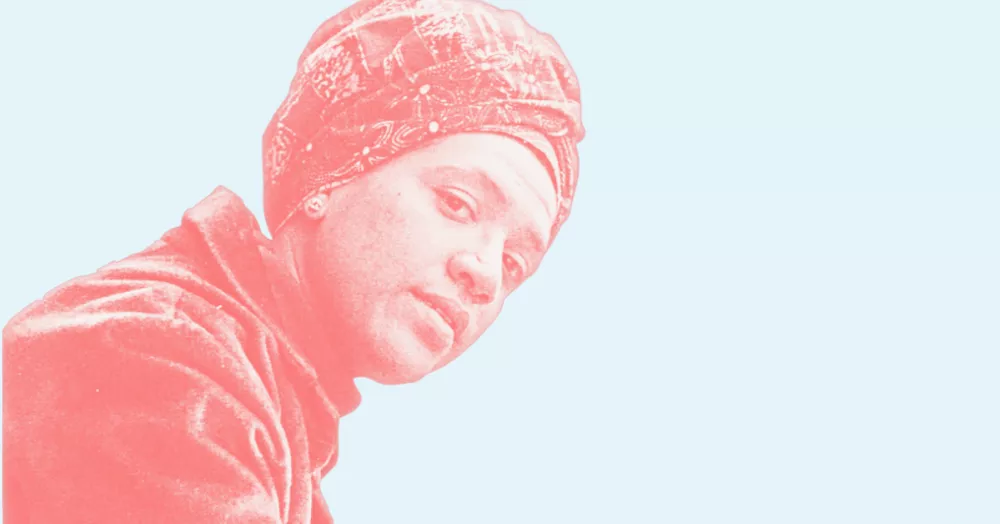 Audre Lorde was an American writer, feminist, and activist. In her own words, she was "Black, lesbian, mother, warrior, poet". She was instrumental in fighting sexism, racism classism, and homophobia. Her work is brave and authentic, in a way that inspires us to take action against injustice.
Her words can light a fire, inspire a revolution and instill confidence. It can make us question our choices, rethink our lives and encourage us to be who we truly want to become.
She has penned a number of books over the years namely Sister Outsider: Essays and Speeches, Zami: A New Spelling of My Name - A Biomythography, The Cancer Journals, and A Burst of Light: and Other Essays.
We've curated some of her famous quotes in honor of her birthday, including the famous Audre Lorde quote "I dare to be powerful".
We love this quote. It inspires us to give our best, our 100% even when we are feeling vulnerable. It reminds us to give love a real chance by loving deeply. What is braver than loving deeply, without knowing the consequences?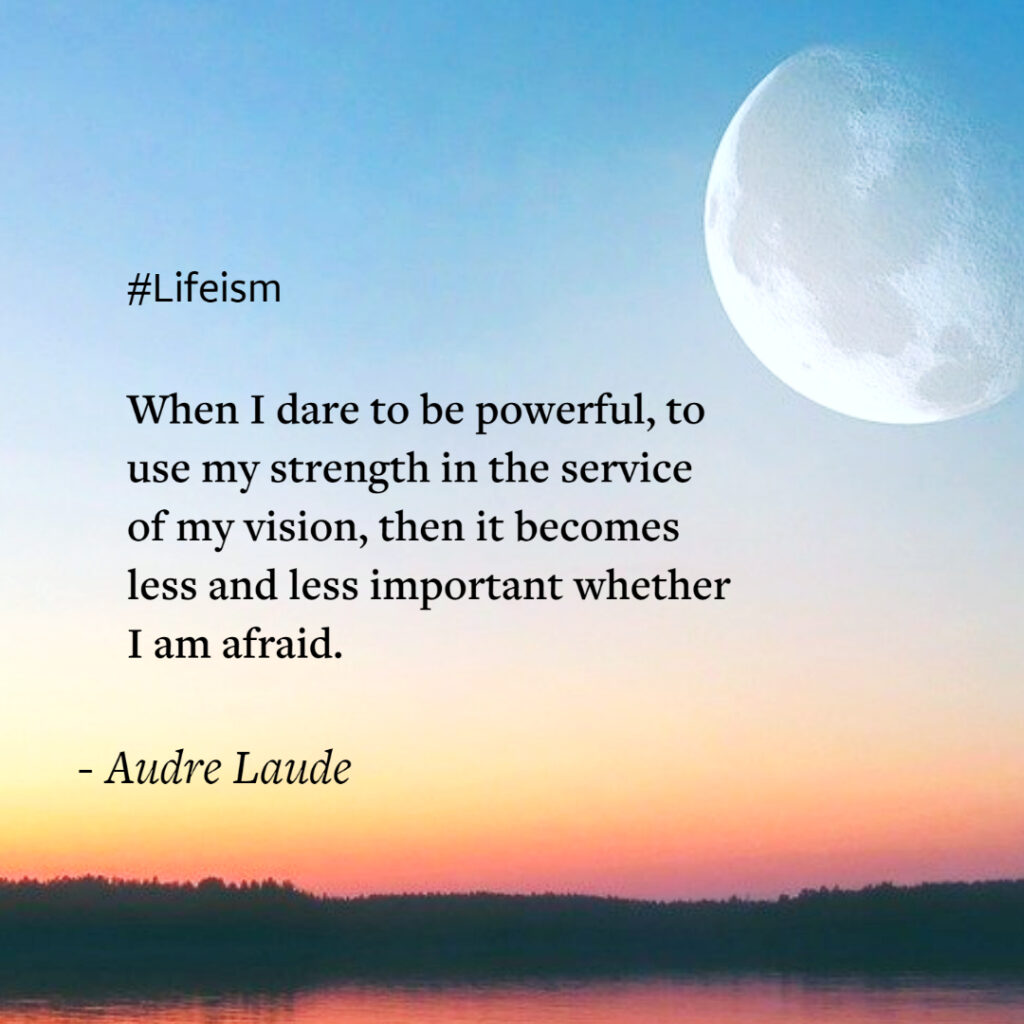 Strength and bravery arise from believing and working towards our vision. When you do that, the fear of failure and judgment fades. While fear never goes away, the importance of fear does subside. And our bold visions take over.
If you are honest to yourself, nothing and no one can diminish you. Everything begins from within. This radical authenticity requires bravery, to accept who you truly are. Nothing has the power to diminish you if you love all of yourself - the good as well as the bad.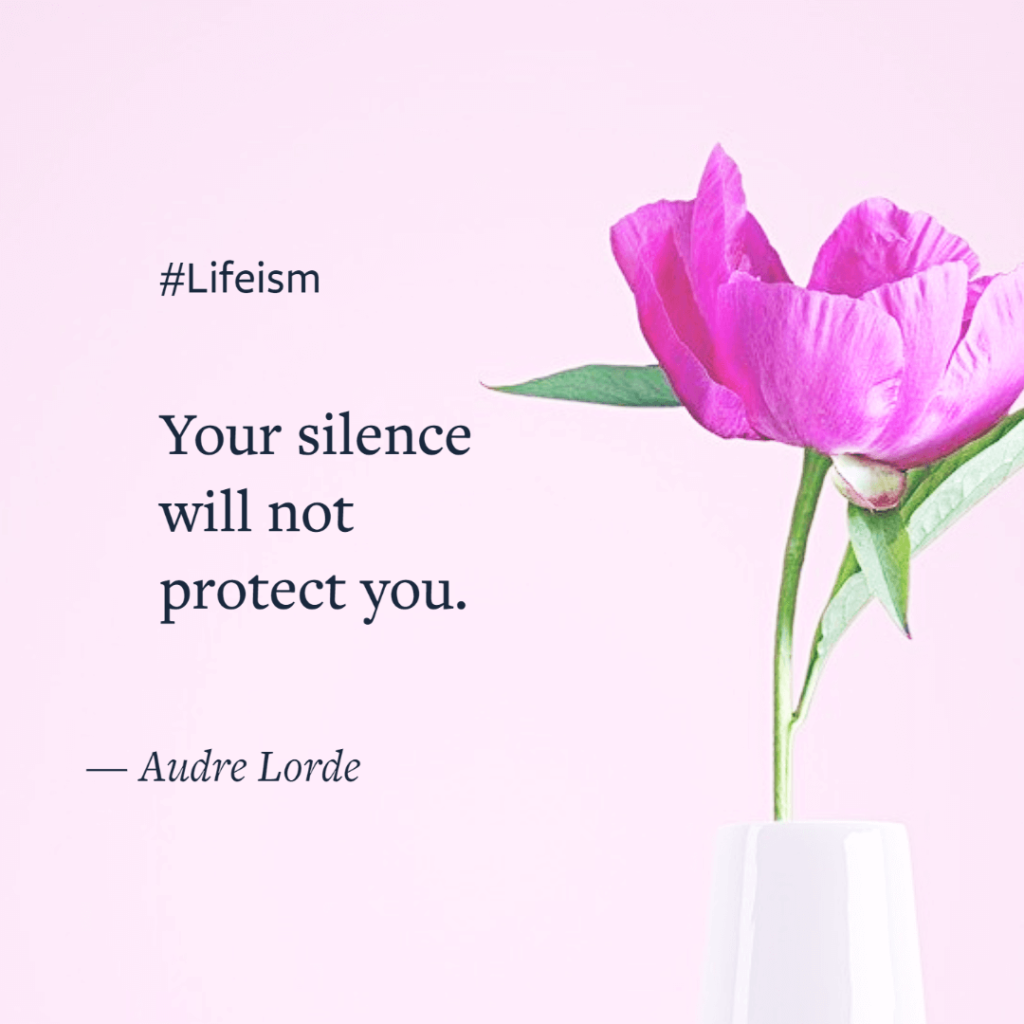 Often, we recede in the shadows, hide our true feelings, denying ourselves the opportunity to be authentic and to shine. When we stay quiet in face of discrimination, injustice, or even during important conversations, we are not protected. We often forget that being silent is also choosing a side. This quote inspires us to be brave and voice our opinions.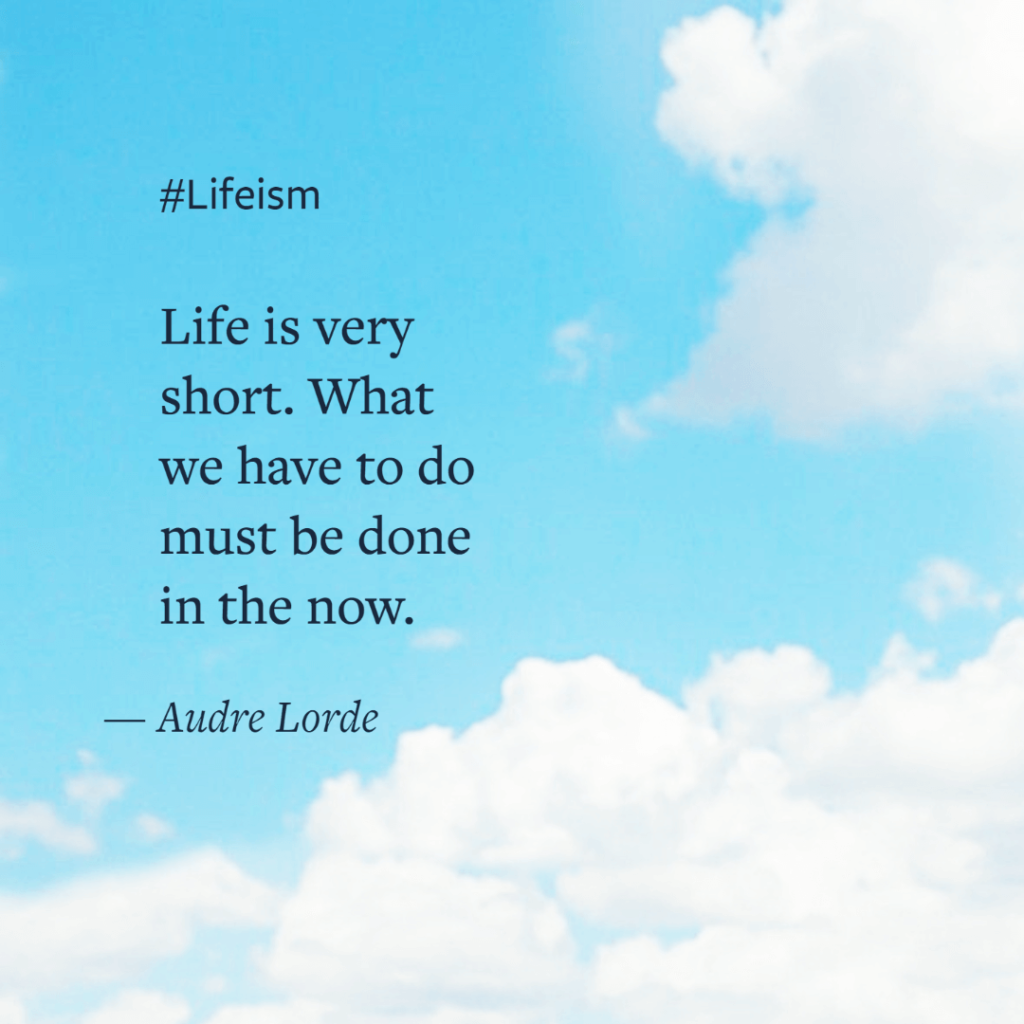 Believing that we are going to live forever and putting of our life goals for later is living in denial. Facing our mortality and braving our inevitable future with grace and working toward our goals is what we must do in the now. Steve Jobs is known to have lived by this question every day, "What would I do if this was the last day of my life?". What would you do if this was the last day of your life? Live life with meaning, every moment of it. Because there is no telling how much time any of us have. And because even if we have a hundred years to live, each moment of our life is truly precious. This particular quote of Audre Lorde is from her book, "The Transformation of Silence into Language and Action.".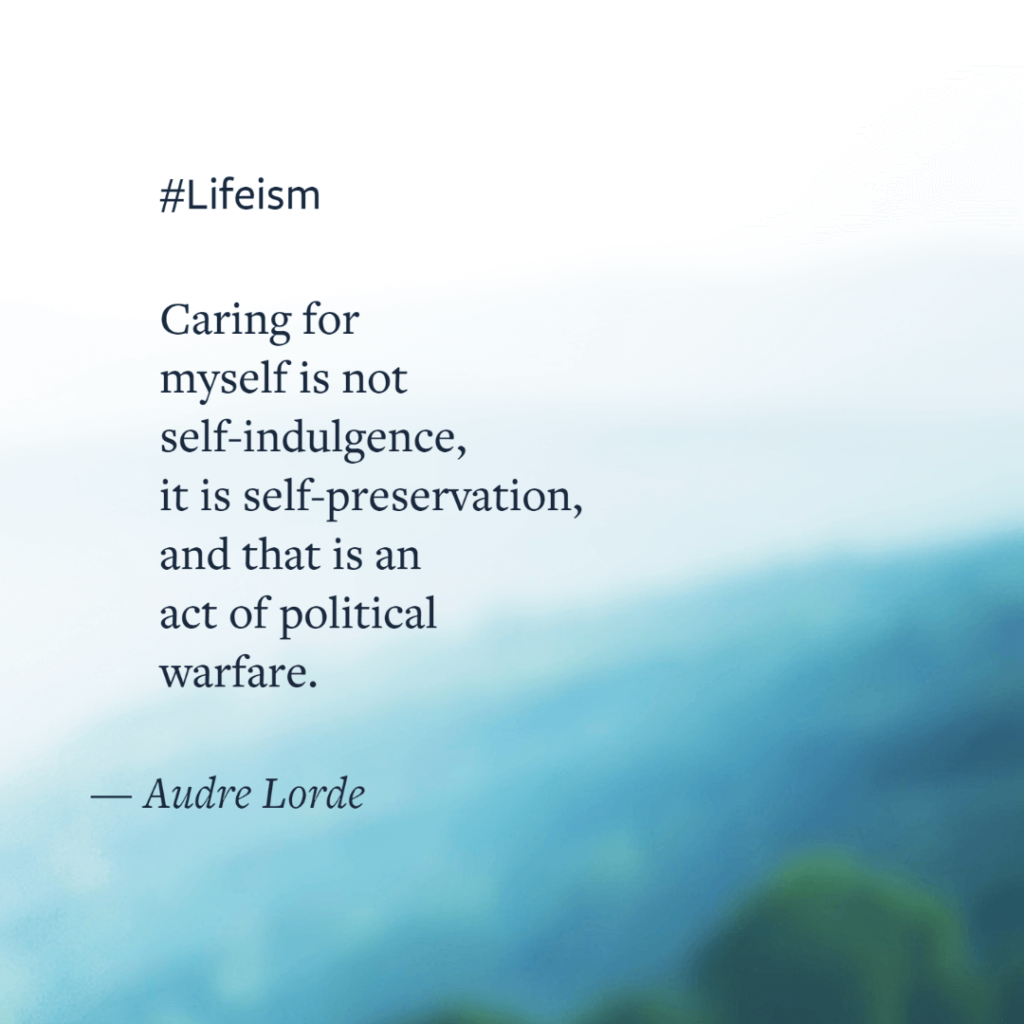 Don't ever feel guilty for putting yourself first. Unless you are happy and healthy, no one else around you can be so. Lorde goes as far as to equate self-care to self-preservation. Care for yourself first. Our society often portrays self-love negatively. It even appreciated and lauds acts of selflessness. While helping others is a virtue, we all must learn to help ourselves first. We cannot fill a glass from an empty jug.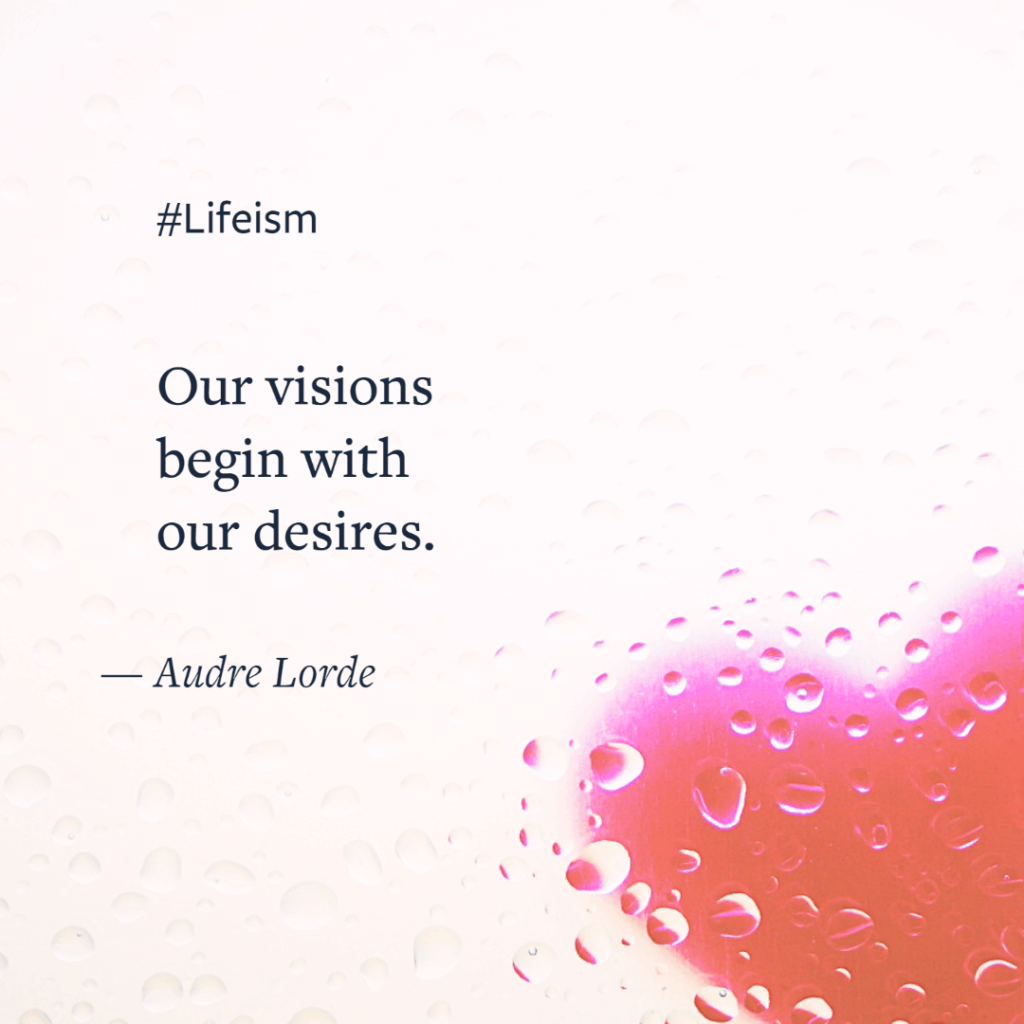 Our desires turn into action and action turns into reality. Dare to dream. Be brave enough to accept your desires and work towards achieving them.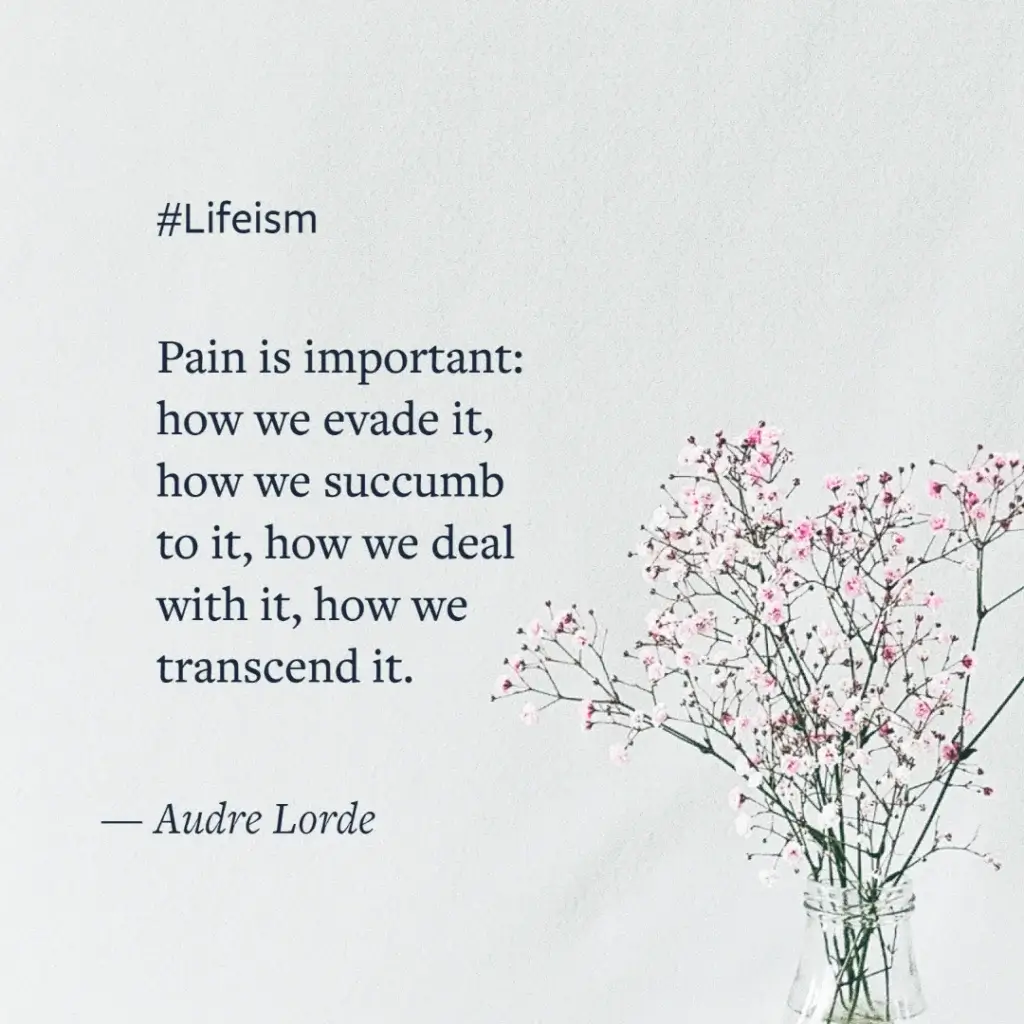 We love this quote on pain. It takes courage to accept the role of pain in our lives. We all deal with pain in different ways and often learn some of the most important lessons of our lives when we are going through pain. Pain also makes s empathic and brings us closer together. These beautiful words by Lorde are almost poetic.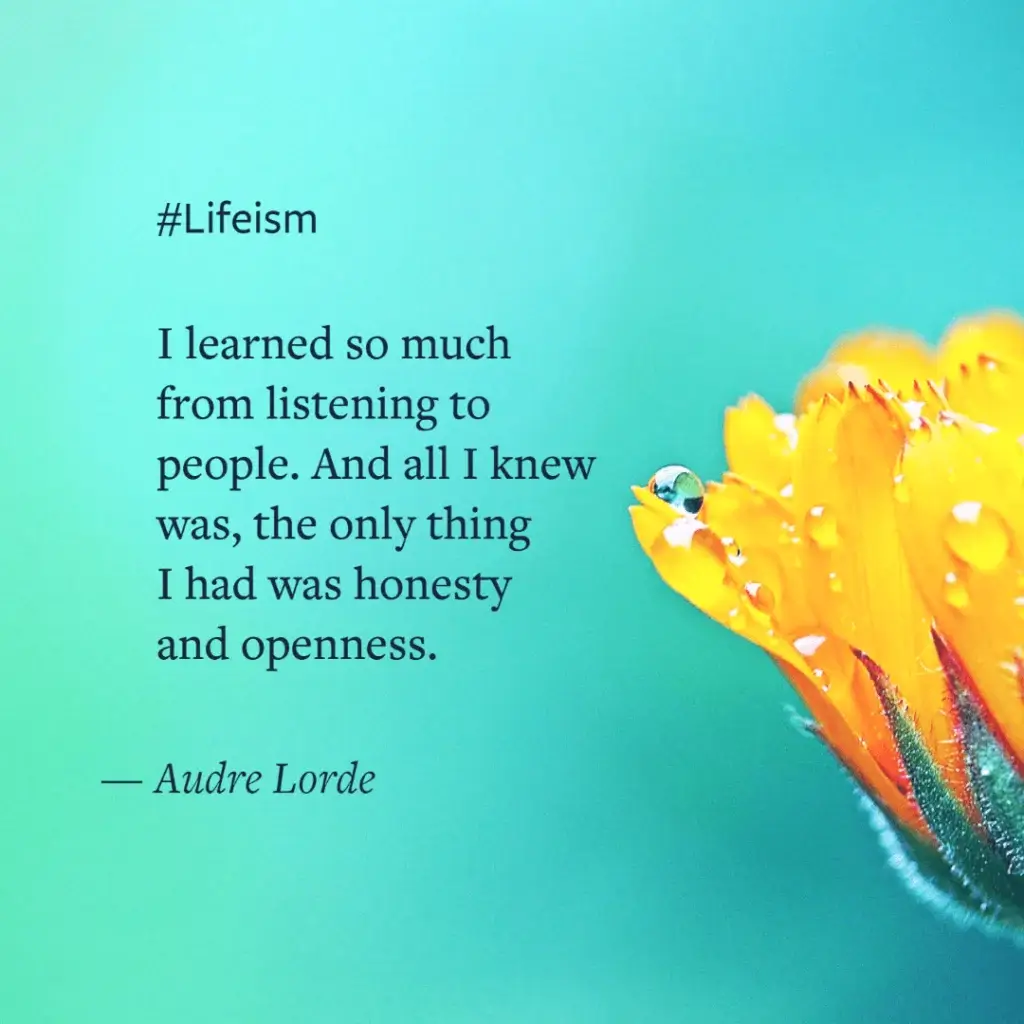 In this quote, Lorde is hinting at the power of authenticity and listening. She says that the best way to learn something about others is by listening to them and by being honest and authentic. Listening to others often involves not just the words they are saying. But also listening to what is not being said. It involves listening to the facial expressions as well as the body language.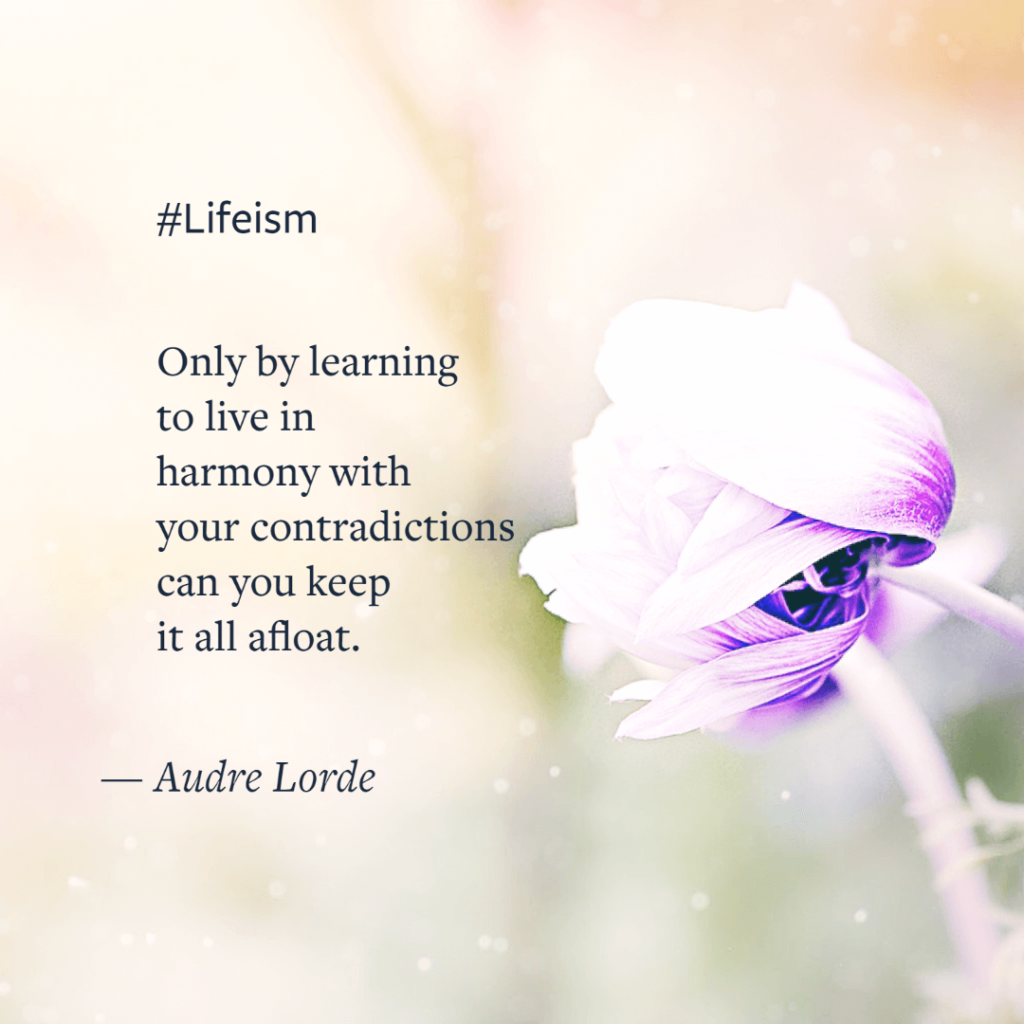 This simple quote by Lorde is deep and beautiful. It inspires us to accept the contradictions in our lives. This quote was a part of her book, "Sister Outsider: Essays and Speeches".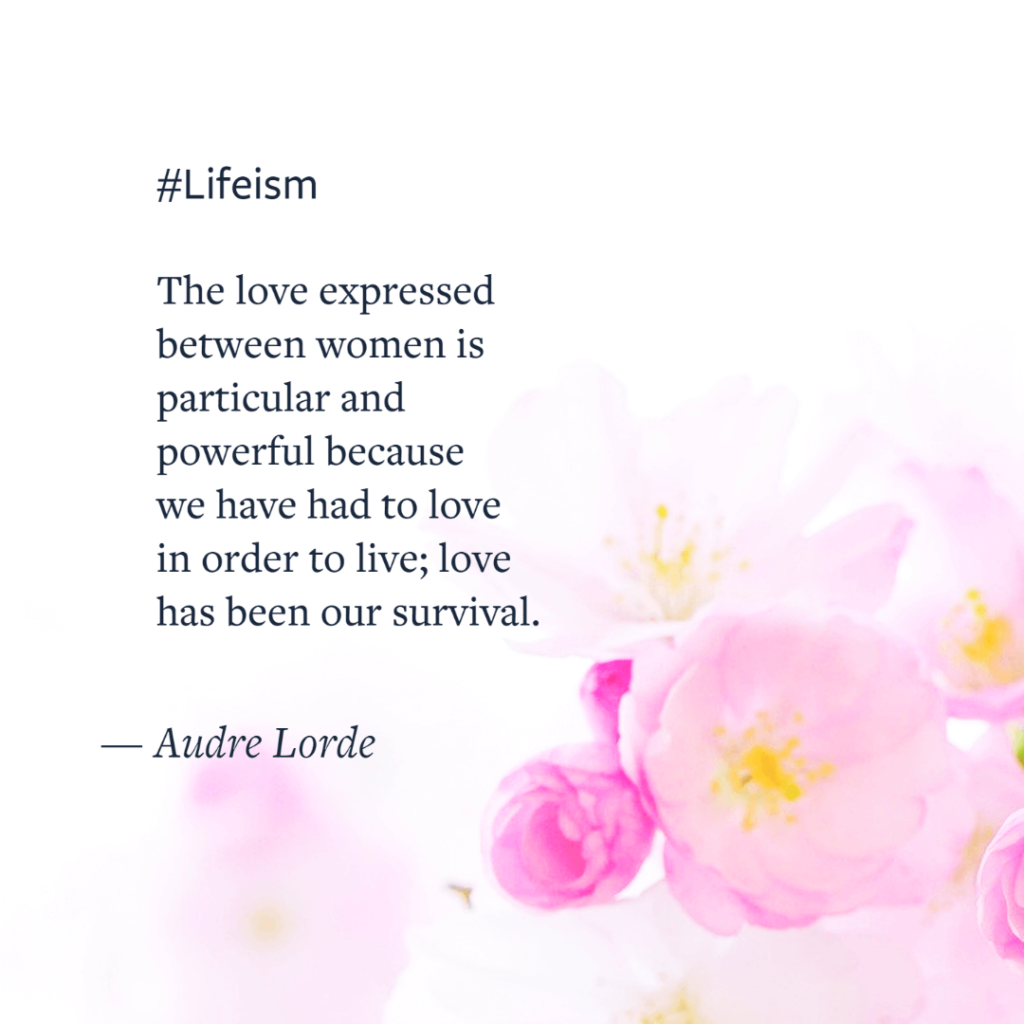 True, Lorde was an activist and fought sexism and hemophilia. However, her quote here is true for all women. We as women have to be brave enough to rely on each other and support each other, no matter what.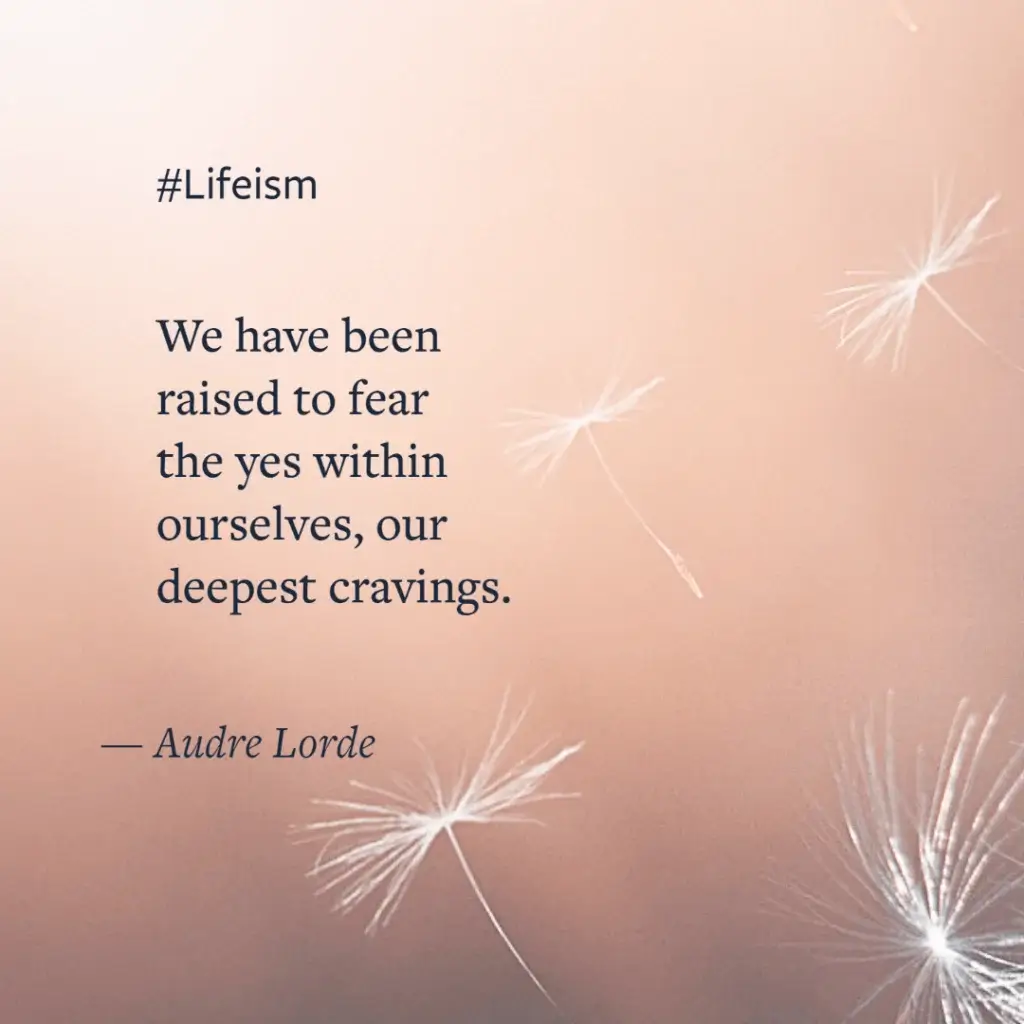 In this quote, Lorde talks about authenticity and bravery. Our conditioning since birth has led us to believe that everything, we deeply want is wrong. It's something we should stay away from. Here, Lorde invites us to embrace that deepest desire, acknowledge it, and more importantly, live it.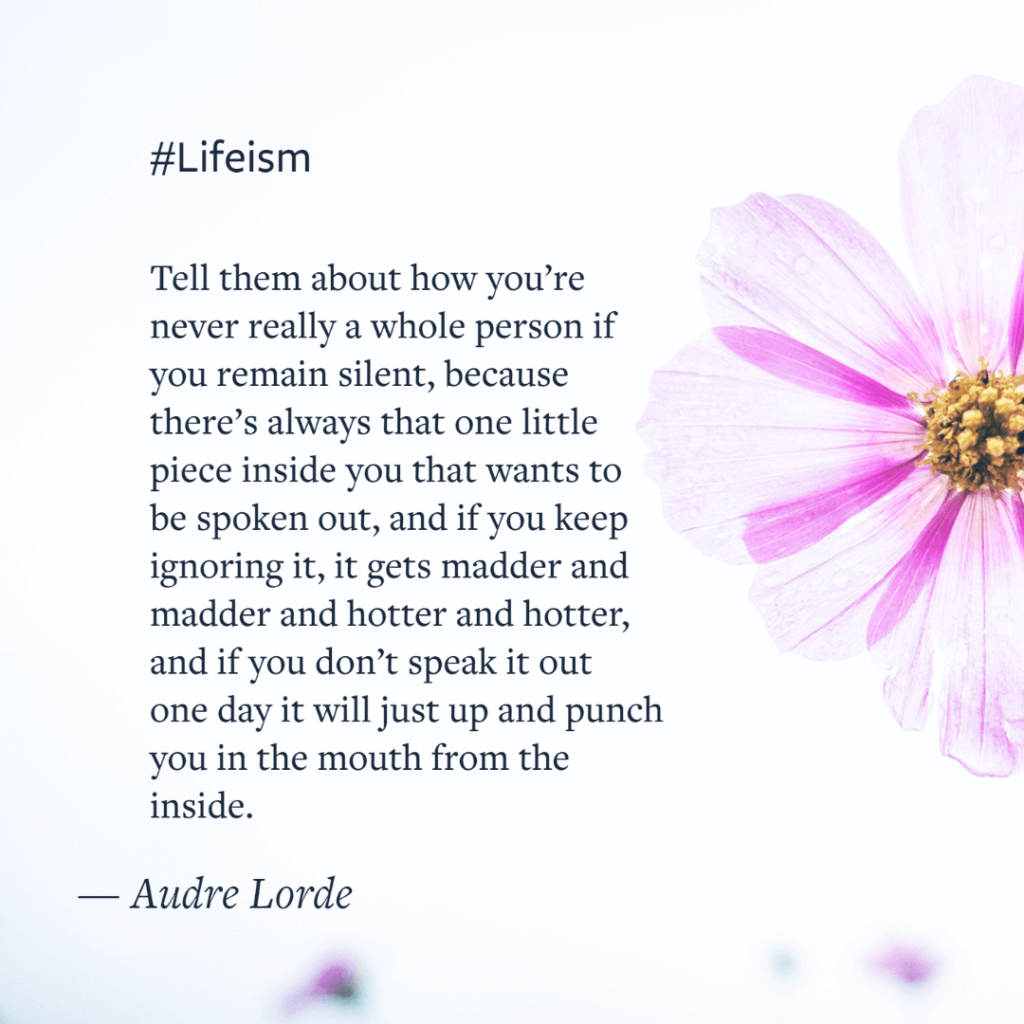 This book excerpt is brilliant. It illustrates why it is important to be authentic, to be you. Because if you aren't, things build up inside. Like a volcano that hot and fluid, all that is unexpressed builds up. And one fine day, explodes, destroying everything in its path. We have one life, live yours, truly and deeply. Just the way you want.
And that fire is ignited when you know deep within who you authentically are. What you want to become and why. Being able to take a step back and looking at who you are – physically, emotionally, and spiritually is the first step. When we try to fit in and become like everyone else in society (when we are truly not that), we are diminished. We cannot use what someone else believes to drive our life. We have to choose our own path. One that may be less traveled.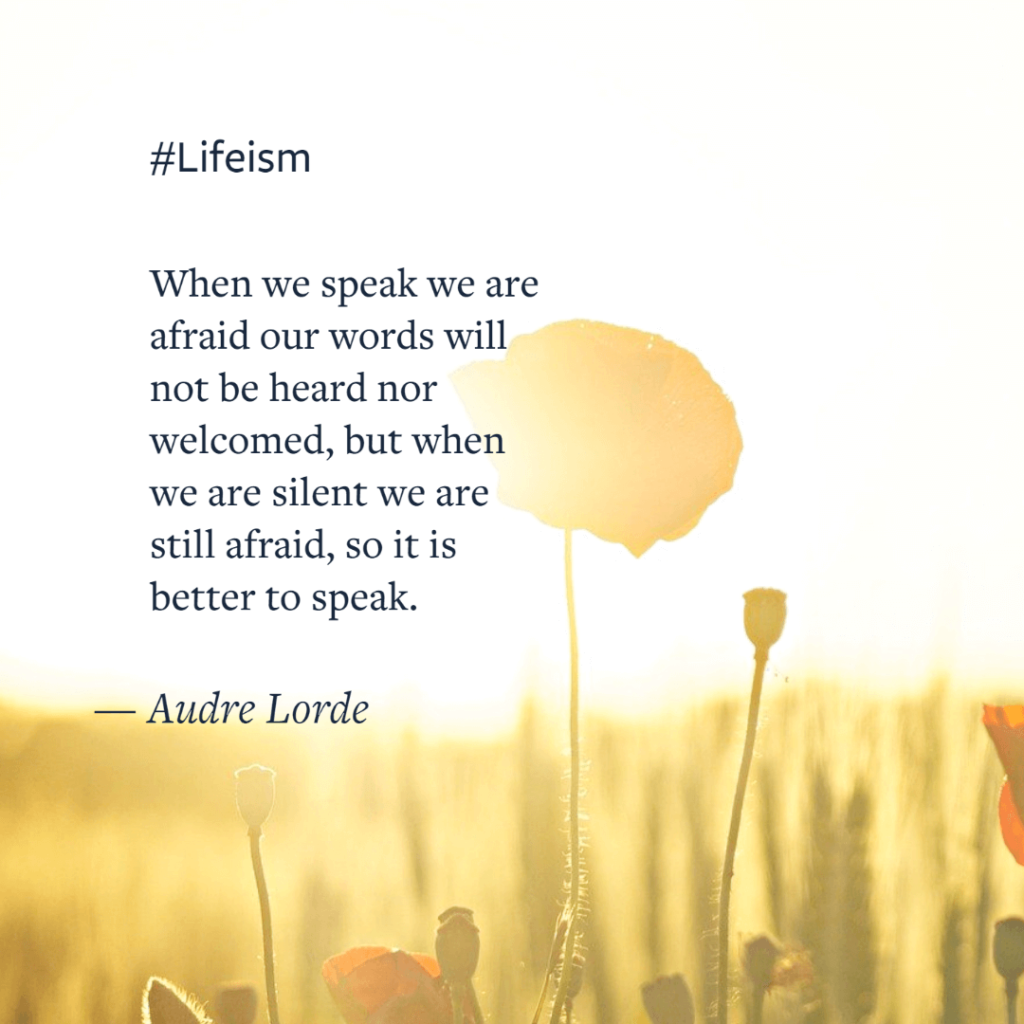 Audre Lorde was an activist who believed in speaking up. About things that were uncomfortable for some. Her quote here encourages us to do the same. To speak up. To be brave and say our truth. That is the only way to remain authentic. This quote is taken from her book, "The Black Unicorn: Poems".
We hope you enjoyed this collection of Audre Lorde quotes on authenticity and bravery. Let us know which one is your favorite in the comments below.