We may be divided by borders, religion, and language but the one thing that unites us all is the magic of art. Literature has the power to stir minds, to inspire the dejected, to instill spirits of jingoism in the hearts of the devoted citizens, and to even force tears down the cheeks of many.
The Persian poet Rumi is an example of how literature can transcend both time and borders. The effect of his work is a true representation of the power of poetry and literature.
The Poem
A moment of happiness,
you and I sitting on the verandah,
apparently two, but one in soul, you and I.
We feel the flowing water of life here,
you and I, with the garden's beauty
and the birds singing.
The stars will be watching us,
and we will show them
what it is to be a thin crescent moon.
You and I unselfed, will be together,
indifferent to idle speculation, you and I.
The parrots of heaven will be cracking sugar
as we laugh together, you and I.
In one form upon this earth,
and in another form in a timeless sweet land.
Who was Rumi?
Born on the 30th of September 1207, Jalāl ad-Dīn Mohammad Rūmī was a famous Persian poet and a Sufi leader of the 13th century. Rumi was born in the Balkh region which is in today's Afghanistan. Rumi is more popularly known as Mawlana among the countries of Arabic influence, in specific Turkey and Iran. The term 'Mawlana' refers to 'Master' and was given with endearment to Rumi for his teachings and leadership.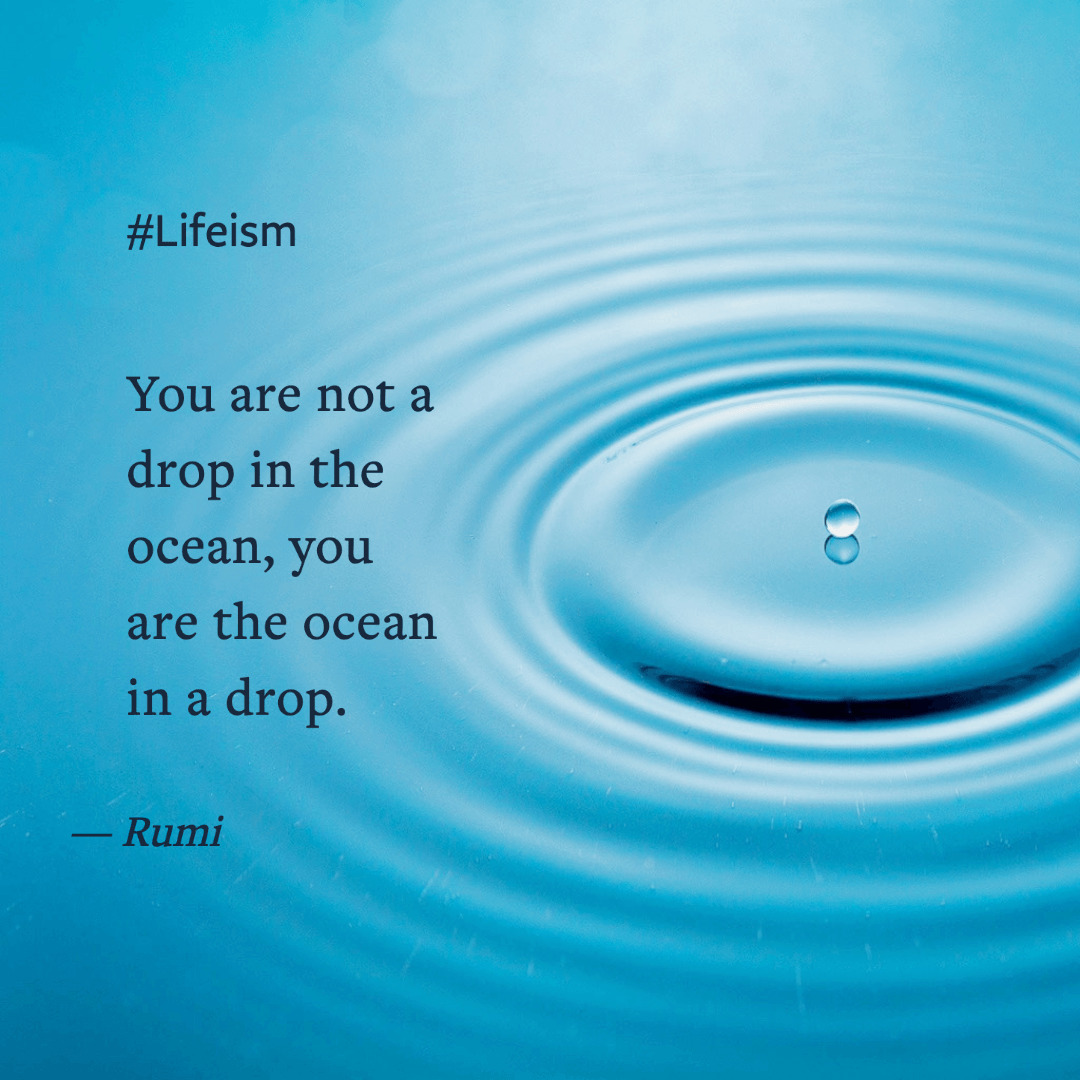 Rumi was keenly interested in spirituality, religion, art, literature, and philosophy from an early age. He had visions and goals of his own and had a keen sense of purpose. His disciples often refer to him as a mystic, poet, and spiritual teacher. 700 years later, Rumi still has a large following all over the world and his teachings continue to be passed down from generation to generation.
The Literature of Rumi
Rumi'swork has not only been prevalent for centuries together but has also been translated into multiple languages over the centuries.
Rumi's writings took off in the year 1248 after the death of his dear friend Sham. He poured out his heart and overcame his misery through his writings. Over 40,000 verses were a by-product of his mourning. His deep interests in the philosophies of life that he had explored via his Sunni learnings, reflected in his writings. The world best knows him for the famous Rumi love poems, soulmate poems, and his Islam poetry. The Rumi books and literature mainly cover subjects such as love, spirituality, Sunni and Islamic teachings, and the miseries of life.
Some of Rumi's best works are – Divan-e-Shams-e Tabrizi, Masnavi-ye Ma'navi, Maṭnawīye Ma'naw, The Love Poems of Rumi, Teachings of Rumi, and Essential Rumi. Rumi's writings are still adored by people all around the world and will continue to provide valuable insights for centuries to come. The charm of his work is that it transcends time. Rumi's work was never based on specific events pertaining to his days of living. They were about deep philosophies of life, which is what makes these writings relevant today as well. Known for his poetry, the beauty of his verses is the ability to captivate the readers in small, simple words.
One of the most cherished love poems by Rumi, 'A Moment of Happiness' deals with these topics and conveys a valuable message to us all. Let's see what this beautiful poem is all about.