10 Most Loved Amanda Lovelace Poems
If you're looking for poetry that will strike a chord within you, then check out these poems from Amanda Lovelace.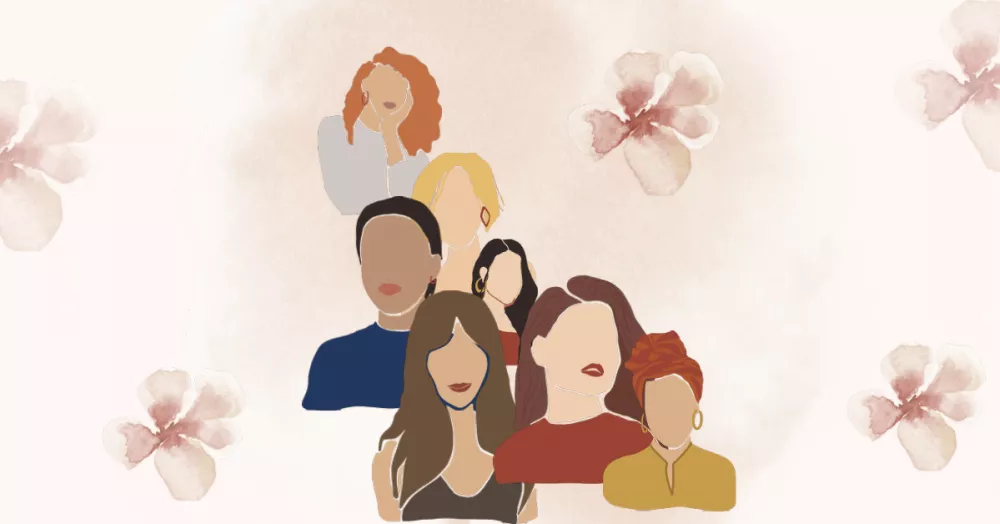 Poetry can be therapeutic. There is something so special about poetry that it captures the heart and helps us understand and resonates with life. For some, it is words that flow together to make a beautiful melody. For some, it is a source of guidance and comfort. While for others, poetry can perfectly capture the emotions they are feeling. Whatever the reason, there is no denying that poetry is a powerful force.
Poetry has the strength of distilling the most complex emotions and communicating them in a way that is both sharp and understandable. One such writer who rose to fame from Instapoetry and has inspired millions with her honest exploration, thought-provoking topics, and moving poetry is Amanda Lovelace.
About Amanda Lovelace
Amanda Lovelace is an American contemporary poet and author. She is best known for her feminist poetry collections, which address topics like self-love, body image, mental health, relationships, and sexual assault. Born in New Jersey in 1991, Lovelace has been fond of writing since she was a child. However, she began writing poetry as a way of coping with anxiety and depression. Amanda relates to poetry as a form of self-expression and healing; admitting that "poetry saved her life".
Her poems are about finding beauty in life, even when things get tough. They talk about taking care of yourself, both physically and emotionally. Lovelace is known for her authenticity as her poems reach into the depths of the soul and stir something that is both ancient and eternal.
There are many great poems written by Amanda Lovelace, but some of her best include "The Princess Saves Herself in this One," "The Mermaid's Voice Returns in this One" and "Shine your Icy Crown". Each of these poems tackles different and difficult subjects, making them powerfully gripping reads.
Her best poems offer insights into love, loss, pain, healing, and hope that resonate with readers of all ages around the world. Lovelace's honesty and vulnerability allow readers to see themselves in her work, making her one of the most relatable poets of our time.
Journey to Success
Initially, Amanda shared her work through online forums, joined in-person poetry groups and read poems at local cafes. Over a period, she began posting on her Tumblr blog, which gained popularity and recognition. This encouraged her to compile and self-publish her first poetry collection titled "The Princess saves Herself in this One" on Amazon.
Although she didn't expect it to draw as much attention as her Tumblr blog, she hoped someone would read or appreciate her work. Much to her surprise, numerous people read and connected with her poetry. The book was praised for its raw emotion and lyrical beauty.
Further, the book received so much attention that a famous poetry publisher Andrews McMeel offered to republish the book, and her dream to see one of her books in bookstores came true.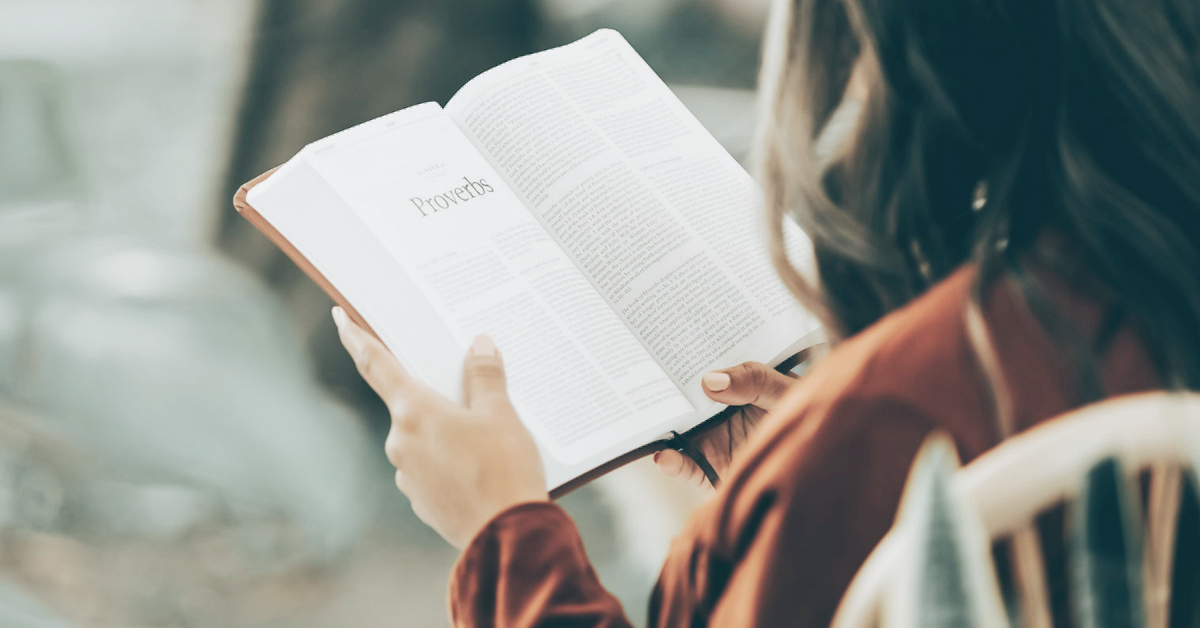 Soon, "The Princess Saves Herself in this One" won the "Goodreads Choice Award" for best poetry and became a "USA Today & Publishers' weekly bestseller". Apart from this, in 2018, her other book "The Witch Doesn't Burn in this One" from the same collection "Women are some kind of magic" also won the "Goodreads Choice Award". Amanda is currently working on another collection of poetry that she plans on publishing sometime next year.

There are many writers out there, but we find Amanda Lovelace truly exceptional. Her writing is poetic and witty, with a message that always manages to shine through. If you're looking for a writer who can strike a chord within you, then Amanda Lovelace is definitely the one. To purchase a copy of her books, visit her website and keep reading snippets of some of her famous poems from various books.
Here are the top 10 poems from Amanda Lovelace's Instagram handle we personally love or connect with.

10 Most Favorite Poems by Amanda Lovelace

This one is from her book, "Shine Your Icy Crown". The poem inspires the readers to push themselves beyond their comfort zones and take chances. It argues that taking risks is the only way if one wants to truly grow and evolve. In addition, the poet uses the butterfly as a metaphor to relate the growth of a caterpillar is what it takes to become a butterfly.
This poem is from Amanda Lovelace's debut collection of poetry "The Princess Saves Herself in this One". The poem has a feminine touch as it talks about a princess who is powerful and values herself. Her strength and courage allowed her to crown herself and be the queen she is. The strong language in the poem is a symbol of the pain that the princess went through as well as a point of emphasis and realization for the princess (as well as the readers) that a woman needs no one's approval to be the queen of her life.


At times, we feel lost and alone, we have no idea where we are going. We feel lost and directionless. This simple one-liner poem offers us some guidance. The universe is still guiding us, even when we are lost. It is still showing us the way forward, we just don't see it yet in the haze of our lives.
There is nothing that can hold you back from achieving your goals because the universe is always on your side and helping you along the way.
You may not know what it is yet, but it will reveal itself to you when the time is right. And when it does, don't be afraid to take steps toward fulfilling it!
Amanda is fond of cats and that is evident in her work. Here is one such poem that reflects her relationship with cats as she calls them her companions through thick and thin.
Our pets teach us every day what it is to be unconditionally loving. They surrender completely to us and love us no matter what. This poem is a small dedication to our furry friends.
She wants to be the best version of herself, and she knows how. There are hurdles in the way of achieving that goal and so she works hard every day to be her best self. Because it's not about impressing anyone else—it's about impressing herself and making sure that every day gets better than the last.

This poem is a dedication to Lovelace's mother, and all mothers around the world. In this poem, she talks about the love and dedication she has experienced from her mother and how she continues to do so even today. She blesses all aspects of her mother, the original blueprint of who she is.
The poem begins by describing how the speaker can rely on her mother to repair the heart if it shatters again. It further lists all the things that make up her mother's character: wisdom, selflessness, compassion, gentleness, etc. Lastly, the speaker concludes by wishing that she could grow up to be even half as good as her mother is.


The verses of this poem offer a sense of positivity and self-belief (without putting anyone else down). Everyone is unique and has their own personality. Some people might like you, others may not. It is not possible to please everyone. The only power that you hold is acceptance. In this poem, Amanda is reflecting on that.
There are times when you don't fit in. But the writer reassures the reader that it is okay if someone doesn't like you because it doesn't mean there is something wrong with you or them. Further, the poet also suggests that liking cannot be forced, and some types of people are just naturally drawn to each other, while others are not.

This one is from her book, "Flower Crowns & Fearsome Things". This poem encourages women to find their rightful space at the table and be unapologetically themselves. It also compels women to form and express their opinions freely and openly. Even if it means that you'll disappoint someone in the process. You can't please everyone. Take your life in a stride and make the most of this limited-edition life you live.

Here is another bold and gutsy poem on feminism by Amanda Lovelace. The author explains that true feminism is not when someone makes an obvious choice, rather it is when personal choices are accepted without being judged or questioned.

It is important to remember that just because someone doesn't love you, it doesn't make you any less lovable. You are worthy of love, no matter what anyone else says or believes.
Start by being more loving towards yourself. Show kindness, compassion, and understanding. You might not be able to control how others feel about you, but you can control how you treat yourself and others. The more love you put into the world, the more likely you are to attract it back to you.
Amanda Lovelace's poems are a source of inspiration to many. The poet has a way with words that touches the hearts of her readers. In this article, we have compiled a list of some of Amanda Lovelace's most famous poems. If you enjoyed these poems' curation as much as we enjoyed collating them, then please support her by purchasing one of the books here.

Comments