It's that festive time of the year again. The slight nip in the air, the aroma of the woody scented candles, the warmth of pumpkin-spiced latte, and the crunch of the descended autumn leaves scream fall more than anything else. This time of the year is special. Nature puts on one of its best liveries almost like it's an indication for us to prepare ourselves for the upcoming holidays. And before you know it, we'll be seated at a table saying grace with our families and friends giving thanks to all that we've received, just before we dive into the roasted turkey.
Fall is a beautiful time of the year. It is a reminder for us to get into the holiday spirits of gratitude and giving back. It is the season of turkey and harvests, but most importantly, it is the season of Thanksgiving. Thanksgiving is not just a tradition that takes place yearly for the celebration of the harvest season, it is a day of immense significance. It is the day of gratitude and giving back; of remembering that we have so much to be thankful for and a reminder to stay grounded; a day that gets us all together with the aim of giving back and valuing everyone and everything more than ever. Lastly, it is a day that embarks the start of the holidays and gets us excited for the preparation of Christmas and the new year ahead. :)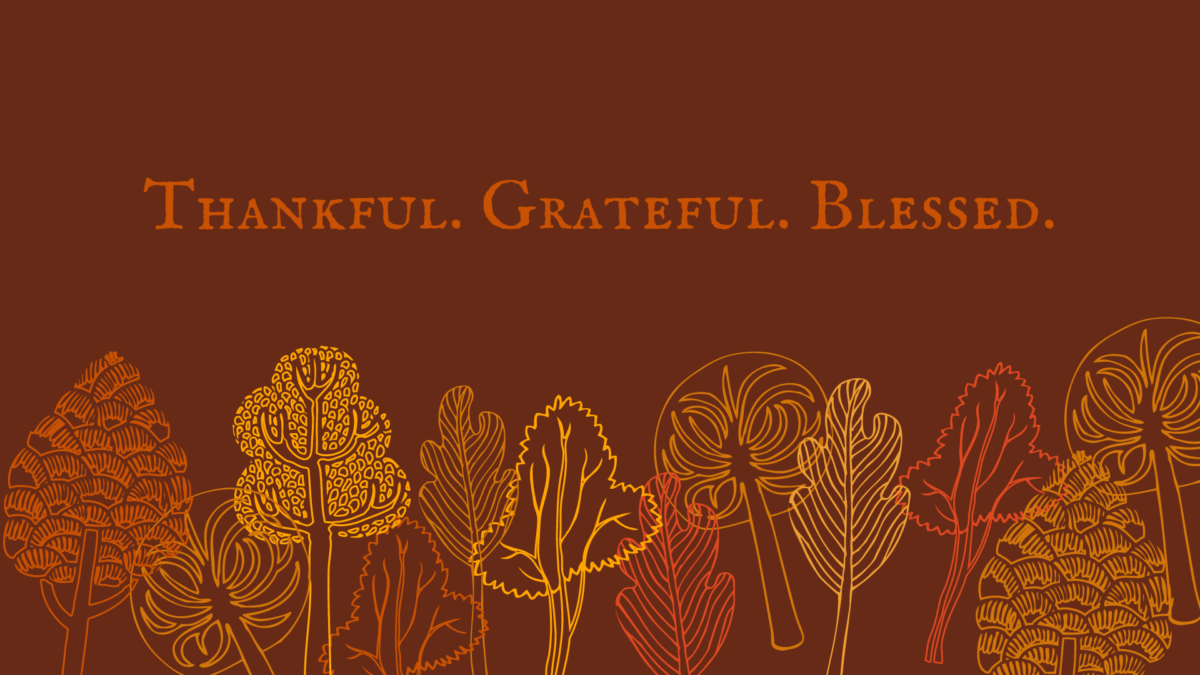 Why we must give our thanks this year more than ever
The past two years have been testing times for all of us. We have all been tested to survive against the odds. As the world heals, we're confined within the bounds of our homes, some of us separated from our loved ones, but still marching on. Doesn't that show us that we all have a lot to be grateful for?
As we start planning our Thanksgiving meals and Christmas plans, we must also take a moment to give thanks and experience the rejoice in the gratitude for our lives. As animals, it is our instinct to look at the negatives in life. We have a natural tendency to sense if things seem amiss – it is part of our fight or flight reflex. Psychologists would say that it is a part of our survival instincts. Although we may no longer be outrunning a cheetah, we are still quite fixated on the negative aspects of our lives, without even realizing it. A missed promotion, a heartbreak, or even an argument can put us back for weeks. We tend to look at the glass half empty, rather than seeing it half full. It's easier to spiral down with cynical thoughts if things don't work out our way than to seek the positives.
But it's never too late to start emphasizing the positives in our life. Life, after all, is a balance of good with bad. So why wait till Thanksgiving day to express our gratitude when we could start today?
Gratitude is important because it holds the power to ground us. It reminds us that we have so many things to be thankful for which we would sometimes take for granted. By appreciating the people and experiences in our lives, or the astounding beauty of this world, we can usher in the rays of happiness & thankfulness.
*Quick interlude: To truly get into the holiday spirits, we have come up with some Thanksgiving wallpapers for you. It's a small gesture but it will be a constant reminder for you to keep your holiday spirits up. The Thanksgiving Wallpapers will make a presence throughout the article, and we have also attached the link to them below. Hope you like them and share the spirit with your loved ones!
Donate & Contribute
This holiday season is poignant due to the pandemic and its losses. So if you can, there are plenty of ways to contribute to the ones in need.
Donate clothes that you may no longer need, instead of throwing them away or selling them. Let go of things that you may no longer use, but can be of great help to someone else. Collect old toys, clothes, shoes, home furnishings, books, etc. and offer to Salvation Army, Goodwill or your nearby donation centers.
Consider volunteering at local organizations. Find you cause, it could be planting trees, cleaning up the beach or helping someone make their resume for a career opportunity – there are many ways to lend a helping hand.