51 Free Kindness Coloring Pages
We've curated the best free kindness coloring pages from around the web so you don't have to scour for them. Perfect for kids as well as adults.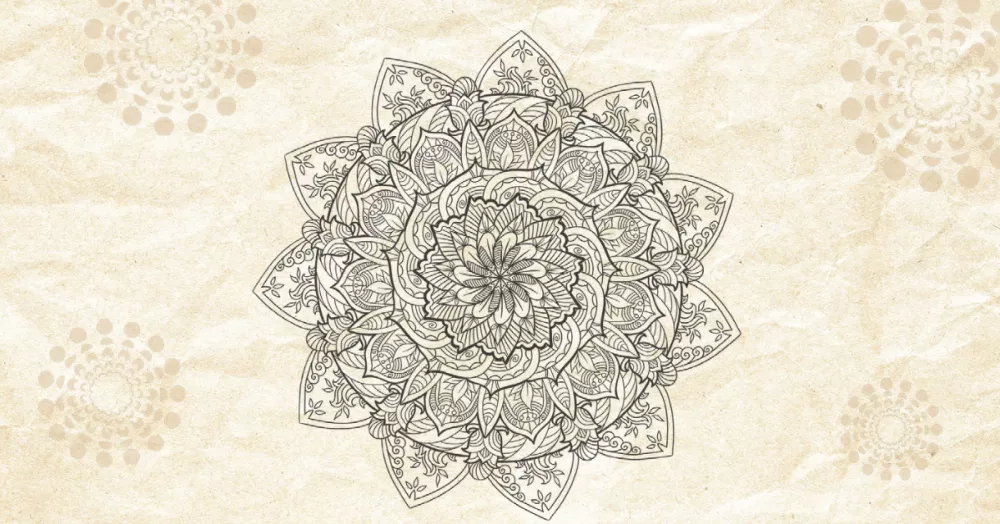 Showing kindness, we believe, has the ability to change the world as we know it. Being kind to others affects the people and environment around us in such a wonderful way, that most times, we don't even know the impact of our actions. Doing good in such a wonderful way, without actually expecting anything in return also rebounds the goodness of your acts of kindness multifold. It comes back to you in leaps and bounds and can change your own life in very unexpected ways.
Being kind often relies on our ability to be vulnerable. We may be taken advantage of or cheated by someone because we are nice, and genuinely want to help others. Being vulnerable and performing acts of kindness even after we've experienced some not-so-good incidents takes courage and determination. Being kind is simple, but certainly not easy.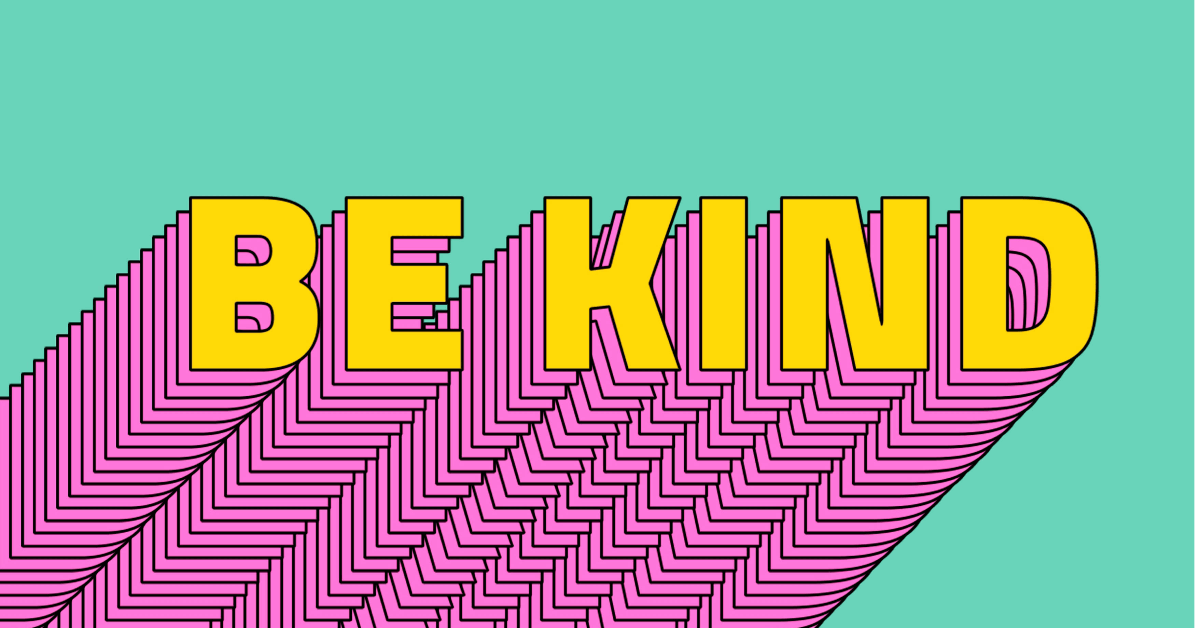 Many times, even when we want to be kind, we tend to fall into our old habits and ways that we've cultivated over the years. In the moment, we often forget to show kindness. While we may know and believe in the importance of kindness, we may just not remember to practice it. It is in times like these that we realize that we need to embed kindness in our subconscious but just in our conscious minds.
One such way to make kindness a part of who we are is by using kindness coloring pages. By coloring something with a simple message, we are making it a part of our subconscious. We ingest the message of kindness as we color and read the word repeatedly. This is also a great way for children to practice kindness. To make kindness a part of your natural response, we've made a super-comprehensive list of free kindness coloring pages that we think you will enjoy.
And this list is not just any list, it's constantly updating, and we add new resources to it every day.
Random Acts of Kindness: We love this website, and it has 6 fun kindness coloring pages that we love. These kindness coloring pages are perfect for kids of all ages.
https://www.randomactsofkindness.org/printables/coloring_pages/RAK_kindness_concept_coloring_pages.pdf
Live a Little Ice Cream: We absolutely love this free kindness coloring page. It's perfect for kids and adults that love ice cream. You can get PDF for print here.
Crayola: This free kindness coloring page says "Kind to the core". This is a perfect subconscious message for anyone trying to be more kind in their lives.
Coloring Home Image 1: This free kindness coloring resource has plenty of downloadable and printable resources and options. However, we love this one that simply says, "Be kind". Feel free to download the one you love from the plethora of choices they offer: https://coloringhome.com/coloring-page/1873430?album=be-kind-coloring-pages#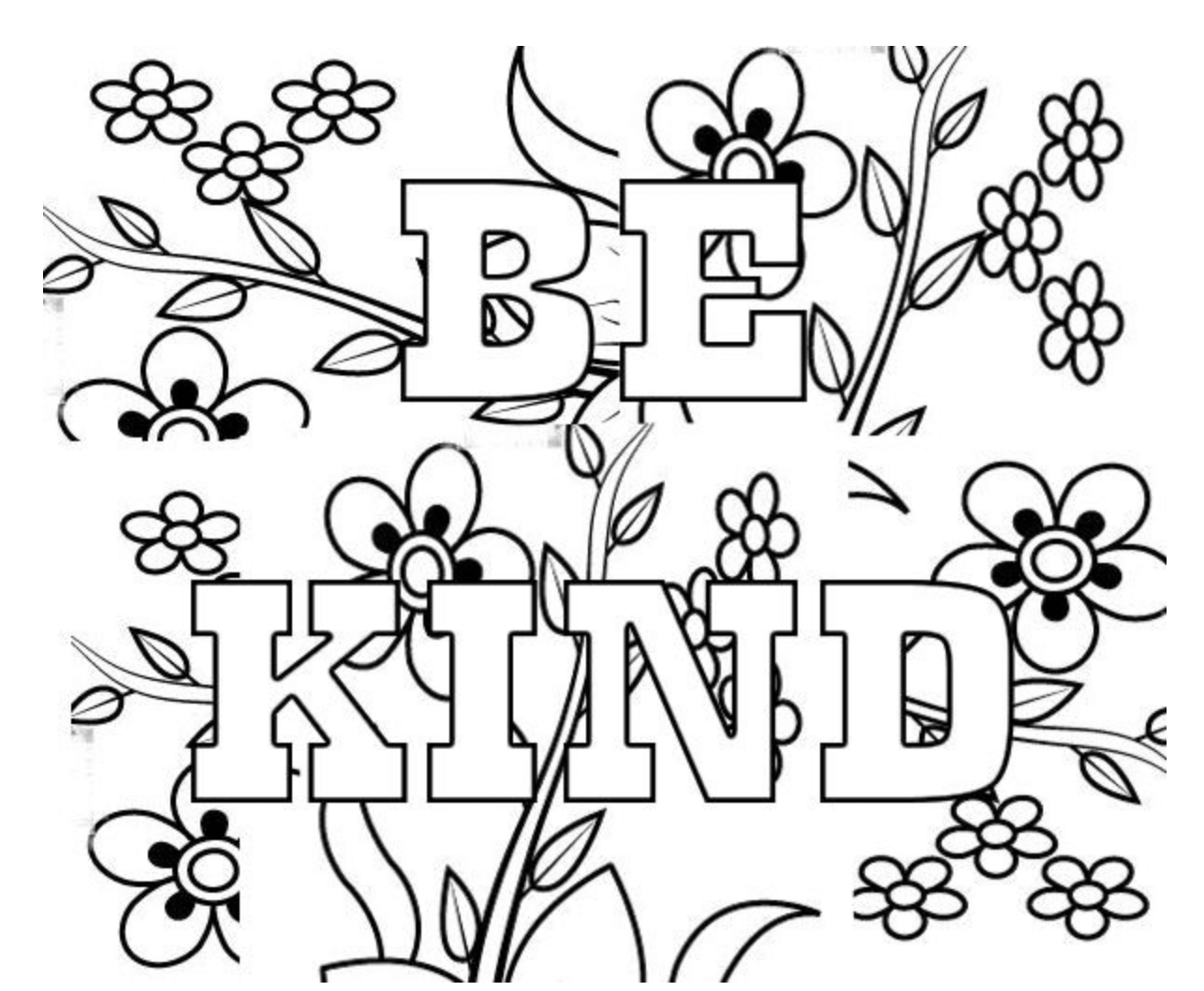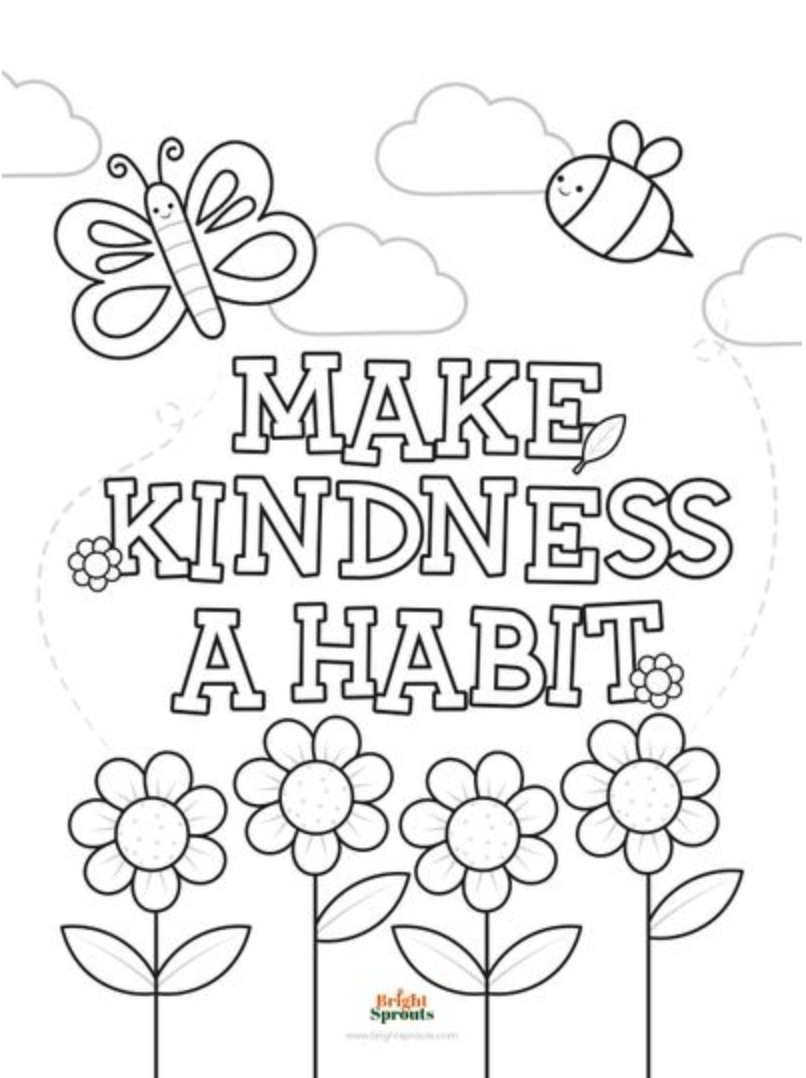 Christian Preschool Printables: This coloring page is a simple one for very small children. It features the word, "kindness" with a sweet smily face. You can download it here.
Kidadl: This one does not have any words on it but has a small girl sharing an umbrella with a dog. It is perfect for kids who are not reading or writing yet. Here is the link to the coloring page: https://kidadl.com/free-coloring-pages/kindness
Coloring Only: This kindness coloring page is also primarily for little kids. However, it does have the words, "Be Kind" on it. It can be downloaded here: https://coloringonly.com/pages/printable-be-kind-coloring-page/
Dana Milenial: This website offers a simple kindness illustration that says, "Be the I in kind". It is simple and gets the message across. You can download the coloring page here.
You Color: This kindness coloring page is for adults for children that are a little more mature. It's a complex design that requires skill to color accurately. However, it is really pretty. You can download it for free here.
Coloring Home: Have a new kindness coloring page resource you want to share with us? Which one did you love the most? Do let us know in the comments, we'd love to hear from you.
Pamela Groppe: This website has a wonderful coloring page with the fall theme, it says, "Sow kindness reap happiness" on it and is surrounded by pumpkins and vines. It can be downloaded here.

Turkau: The kindness coloring page on this website has no words on it but shows three children helping out with cleaning. If you want to teach the importance of kindness and helping everyone, then this is a nice coloring page for kids: https://turkau.com/en/cp/free-kindness-cleaning-home-coloring-page/
The Organized Housewife: This is a simple illustration where a fish and a tortoise are smiling at each other in the sea. It's a great coloring page for kids who don't know how to read and write yet. Here is the link to download it: https://theorganisedhousewife.com.au/craft/free-colouring-pages-for-kids/
Online Resizer: This coloring page features the text, "A little bit of kindness goes a long way". It is perfect for kids who can read and write and has cute animals around it. You can download it here.

Blogorama: This kindness coloring page features a cute little earth with a face and text that says, "In a world where you can be anything, be kind". You can download it here. You will need to enter our name and email to access the PDF.

Healing Home: This is a wonderful set of 10 kindness coloring pages. These are perfect for kids as well as adults with beautiful designs and words of kindness. We love this set and it can be downloaded here.

Those are some of the best kindness coloring pages that are available for free around the web. We've picked the best ones and made an exhaustive list so it's easy for everyone to practice kindness and creativity.
Do you have suggestions for including free kindness coloring pages in the list above? Comment below or email us so we can keep this list updated.
Comments